Make Home a Little Cozier for Fall
As an Amazon Associate I earn from qualifying purchases. For more details, please see our disclosure policy.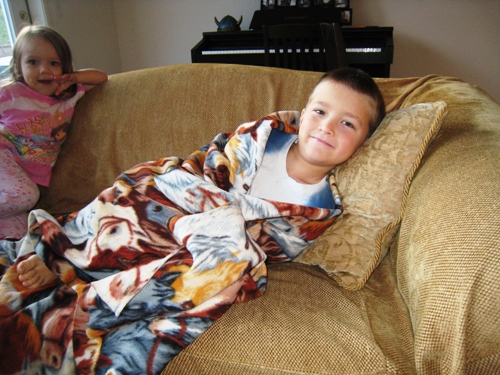 Fall hit us full in the face this week. We'd been sporting tshirts and shorts, leaving the windows open 24/7, even going to the pool twice a week. Then Hurricane Hillary signaled a change of seasons for us.
Now, we may go back to sweating bullets in a week or two, but our family is making a mental shift. I'm wanting to be cozy and warm, drink hot yummy drinks, and relax in a bubble bath. Not typical sentiments for warmer summery weather.
So, we're making home a little cozier. Here's how you can make the most of your senses in this change of seasons:
1. Use lots of throw blankets.
We have a handful of fleece blankets that have been in the family for years. While these horses running wild may not add much to my decor, they hearken back to the days when I had two little rough and tumble cowboys who wore their boots and cowboy hats everywhere.
The blankets, for the most part, are not even real blankets, just cuts off a bolt of fleece from Walmart's fabric-selling days. But, we take them on road trips and cozy up with them in winter and fall. I imagine my kids may even fight over who gets to keep them once I'm gone.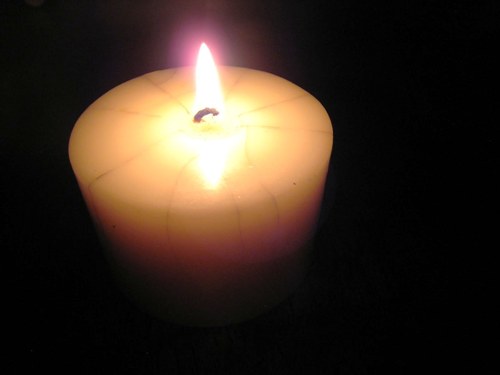 2. Light some candles.
Our recent power outage proved to me what a difference "mood lighting" can make. It makes the house feel cozier, and fallish, and comfy. The days are getting shorter and I love the glowing lights of candles.
3. Encourage naps and early bedtimes.
I only have one child who still regularly naps. I relish the hours from 2 to 4 every day! But, some of us are old enough to appreciate naps again. I took a nap yesterday afternoon. It was the first nap I could remember in at least a year. And it was lovely. And I can't wait to take another nap!
Even if your peeps think they are too big for naps, encourage a quiet time every day or a few times a week where the house is quiet, everyone's reading or sleeping, and you all get a chance to recharge your batteries.
If naps just won't work, endeavor to bring bedtime to an earlier hour. Hubs and I are finding that we're just exhausted these days. Late summer nights are giving way to early fall evenings. Time to get more sleep!

4. Cook with apples.
The other day I had five kids helping in the kitchen. It was a sign of good things to come. The idea of SIX able-bodied helpers makes me absolutely giddy, especially after years of doing a lot of the work myself!
The kids were all so industrious. The draw? My apple-peeler-corer-slicer. Everyone wanted to get in the action. We filled the crockpot for Crockpot Applesauce and mixed up a Slab Apple Pie.
The house smelled lovely!
5. Get outside.
Last night the neighbors had a fire in their fireplace and the smell of woodsmoke drifted through the neighborhood, so evocative of Fall and the approaching winter. Loved that!
(Soooo much better than the awful odor of said neighbor's overdose of lighter fluid when starting his barbecue.)
We have a hammock out back that is big enough for two big people or multiple little people. It's become a little after-dinner tradition for my three little people (ages, 3, 4, and 7) and I to spend a few minutes cuddled in the hammock. It's an operation, surely, to get four of us on safely, and there are aforementioned fleece blankets to retrieve from the house. But, it's a lovely time to cuddle, talk about the day, and soak in the autumn twilight.
Cozy is my word for Fall. It makes me warm and happy.
This post is sponsored by Mott's. As a Mott's Mom I have been compensated for my time spent writing. Participation in this program is voluntary; all opinions are my own.

Like  Mott's on Facebook and discover other ways to make the most of the Fall.
How do YOU make home cozy?