This is Day 30 of the Kitchen Time Savers series.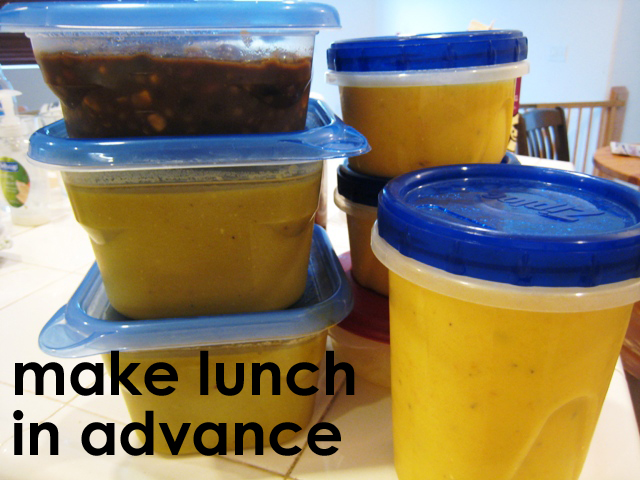 We've talked about making dinner in the morning and prepping breakfast the night before; you should not be surprised to hear me recommending make-ahead lunches.
By making lunches ahead of time, you avoid that last-minute rush before shooing the kids out the door in the morning or having to interrupt a mid-day activity in order to go cook something up. You can make lunches ahead of time and save time later.
This goes for packing lunches that go to school or work, and includes some freezer-friendly items as well. Read up on these easy ways to make lunch in advance:
This post is part of the Kitchen Time Savers series. You can follow along this month as we explore lots of ways to make more efficient use of our time in the kitchen.

Don't want to miss a post in this series? Subscribe to 31 Days of Kitchen Time Savers here. Get updates via email here