It may be March, but it's never too late to make over your year! With some clever strategizing and some goal setting, you can make 2016 a very productive year.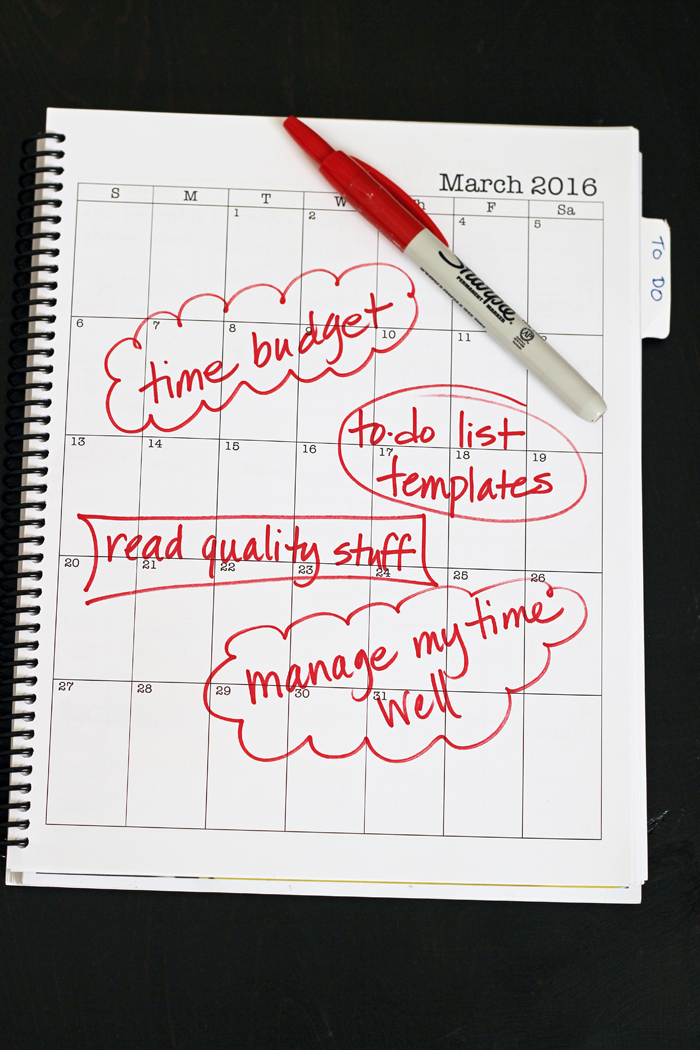 I'm pretty stunned that the first quarter of the year is almost over. How did that happen? It seems like the new year was just a brand new baby and we had 12 whole months ahead of us. Now March is almost caput.
I had big plans back in January. I was gonna take my world by storm!
In fact, I purchased this goal setting course in late December to help me get my rear in gear. It wasn't until late-January that I actually had time to work through some of the content. I sat in the orthodontist's waiting room and dreamt a big dream.
One of the assignments in the course was to "dream your future". I've done a modified version of this before when I ask myself what I want. But, this was different.
The assignment said, "don't just dream within the confines of your current reality. Really dream…. if [money and time and life situations] weren't holding you back in any way, what would you love to do?"
Well, that puts a different complexion on things. I'm a dreamer/realist so it's not often that I allow my dreams free reign.
Some things that went on my list, silly and unrealistic though they may be:
travel to Scotland, Ireland, France, Italy, Germany, Switzerland, Spain
send six kids to college
buy a house
take vacations often
buy a sports car – that one's more for my husband 😉
enjoy joyful, honest, quality relationships
have a heart to give more – because honestly? I know it's a good thing to do, but it's not my first inclination
It's sometimes hard to dream big when you have bills to pay and dishes to do. But what I'm learning is that dreaming helps fuel the energy you need to get the bills paid and dishes washed.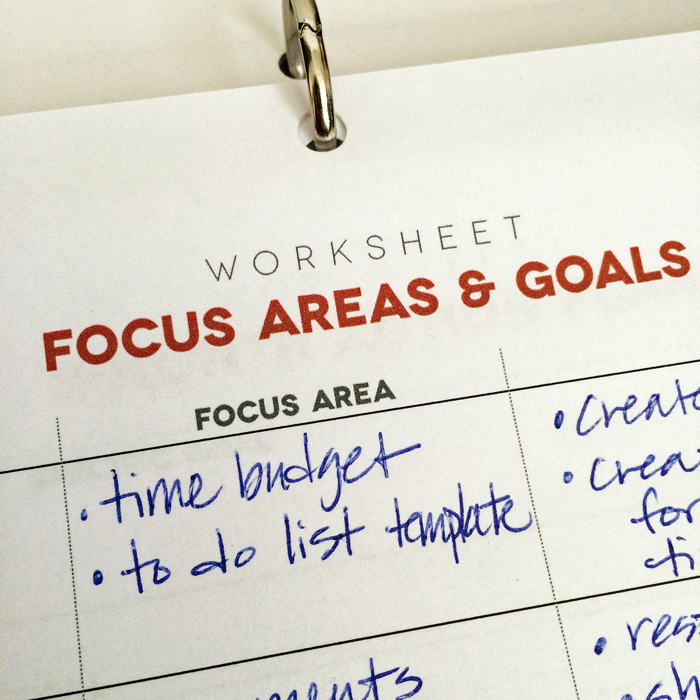 Coupled with my aha moment about push goals and a time budget, this course is helping me figure out the year. It's not easy when there's remodeling/termite chaos in our life and my meds aren't quite right yet, but it's helpful to have a guide to help me think through my dreams, prioritize, and get a game plan in action.
I purchased the course when it first launched over New Year's and have spent some time with the workbook included in the course. I really like how I have a whole year to tackle some of my goals. I'll confess, I thought that time frame was too big back in December. I was gonna tackle my list and get myself made over lickety-split. Ha!
I'm pretty thankful for a year chopped up into 3-month chunks right about now! I've realized that this is going to be the key to my reaching some goals, let alone finishing the school year.
Based on the information in the course workbook, I chose five priorities for this first quarter, and then drilled down to focus areas for each priority and specific goals for each focus area. When I'm not sure what to do next, it's so helpful to go back to the worksheets and remind myself of what I was thinking about weeks ago at the orthodontist's!
I get so easy distracted, even my to do lists have to do lists!
I created a binder with a specific goal section. It sits on my desk where I can turn to it daily and remember what it is I'm doing anyway.
It's Never Too Late to Make Over Your Year!
Do you feel like you know what to do to get your rear in gear, but need a little extra motivation to do it?
Do you wonder where to start in the whole goal setting arena?
Do you need a shot in the arm so that you have something to show for 2016?
Then it may be time to get some formal "schooling" about goals and goal setting.
Jesse and Crystal Paine, friends from our Kansas City days, have put together an online goal-setting course, called Make Over Your Year. Here's what the course aims to teach you:
Why & how to decide your most important priorities in life
How to narrow your priorities down to specific focus areas
The 4 keys to creating goals that you'll actually follow through with
How to give yourself grace—without falling off the bandwagon
The secrets to successful goal-setting — even when you have young children
How to break big goals down into bite-sized pieces & doable action plans
When & why you should delete a goal before you even set it
The 3 most important accountability sources for goal-setting
How to plan for the unexpected and what to do when it comes
I've only been following these strategies for a couple months, so I can't tell you it's made over my year — yet. But, I'm hopeful that 2016 will be a productive one.
You can buy the course this weekend for the launch pricing of $25. This price is good through Monday, March 21, so get it while the getting's good.
Want to make over your year?