Make Some Simple Summer Freezer Meals (Frugal Friday & a Free Printable Plan)
As an Amazon Associate I earn from qualifying purchases. For more details, please see our disclosure policy.
Ready to save money on food costs? Freezer cooking is one great way that you can save money as well as time.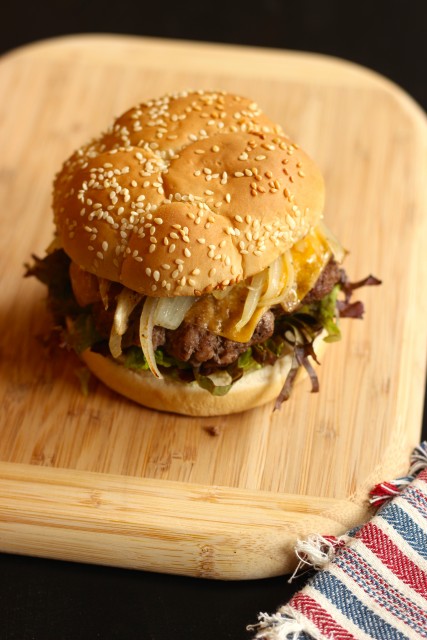 I've been talking a lot about quick fixes for summer meals this week. It's been on my brain a lot. It may be because I've got deadlines looming. It could be that my kids are great and I'd rather be with them when I've got free time.
Yes, I know, I could cook with them. And we do. But, when I feel stressed, like today, I like to be alone to just get the job done. And to think. Cooking can be therapy for me. And sometimes it's just something I need to do.
It's complicated.
Again and again I come back to the simple truth that having a few meals on standby in the freezer is just the margin we need to get through a crazy day. Whether it's a dozen frozen burritos or a package of burger patties ready to throw on the grill, these back up meals are so helpful for all of us.
They also help us avoid eating out and spending more money than we should on convenience food. Freezer cooking is one of my very favorite ways to save money in the kitchen. I did write the book on it. 😉
If you haven't yet hopped on the freezer cooking bandwagon, consider this your OFFICIAL INVITATION. Because, people, this is as easy and as simple as well, falling off a log. You can totally tackle this plan.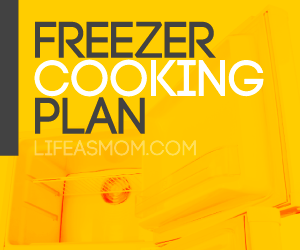 I'm guessing that it will take 1 to 2 hours of active time. Outside of that, the slow cooker does the work. At the end you'll have all this to work with:
Mix and Match Muffin Mix 4 batches
Not Too Sweet Granola make 2 batches
Shredded Beef, Chicken, or Pork Filling, make 2 batches (recipe included in plan)
Marinated Chicken: Dijon Chicken, make 1 batch; Jamie's Spiced Chicken, make 1 batch (recipe included in plan); Salsa Verde Chicken, 1 batch
Burger Patties, 16 patties
Spice Mixes: Jamie's Spice Mix, make 2 batches; Taco Seasoning Mix, make 2 batches; Homemade Onion Soup Mix, make 2 batches
Some of the spice mixes you'll use in the recipes, some of them you'll keep on hand in the cupboard to make magic happen with vegetables, dressings, dips, and grilled meats. Go here to see what I'm talking about.
I promise that if you spend the time to download the plan, print the recipes, and buy the groceries, and then cook them up, of course, you won't be disappointed. You only need freezer space for the meat items. All the other things are shelf stable.
And you will save so much money and time! I pinky swear. 😉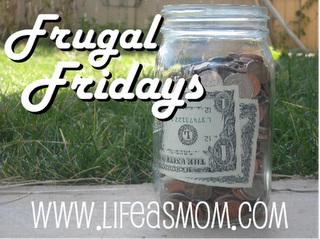 This is Frugal Friday. In an effort to make these weekly financial discussions more interactive, I'm no longer posting a link-up. Feel free to leave a link in the comments. But better yet, chat with us on today's topic.
How have YOU saved money recently?