Make Something Easy and Delicious (URS: New Year's Feasting)
We are a participant in the Amazon Services LLC Associates Program, an affiliate advertising program designed to provide a means for us to earn fees by linking to Amazon.com and affiliated sites. We participate in other affiliate programs as well. For more details, please see our disclosure policy.
Serving simple appetizers is a great way to ring in the New Year without a lot of fuss.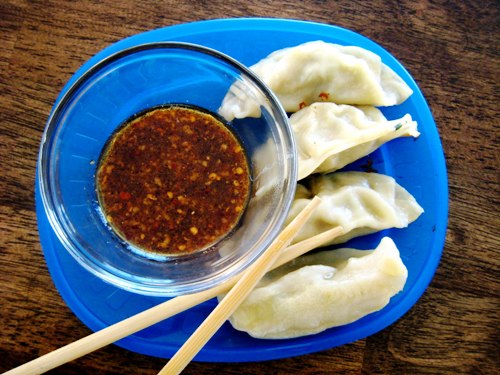 Once upon a time, I tried to create fancy spreads for holiday meals. Roast leg of lamb on Easter, roast turkey on Thanksgiving, prime rib of beef on Christmas. What took days to plan and hours to prepare was consumed in about 15 minutes, with only a few crumbs and a mountain of dirty dishes to tell the tale.
It was one of those moments where I felt run ragged and asked myself, "Why?"
Since then, I've learned that holidays — those occasions when I really want to rest and relax and have a day off — weren't really getting that kind of treatment. This past Thanksgiving when I cooked for hours and tangled with an undercooked turkey and a finicky oven in exchange for a mediocre meal, I made a mental shift.
I'm not doing this anymore!
Hubs and I talked about it and realized that while we love tradition, we love making our own traditions more. And while turkey may be a wonderfully frugal meal to serve, it really isn't what we love or would consider a special occasion meal. Quite honestly, we'd both rather have tri-tip. So, we made a pact that for special occasions we'd prepare meals that we really enjoy and not worry so much about keeping tradition.
Unless, of course, said traditions were meals we really enjoyed!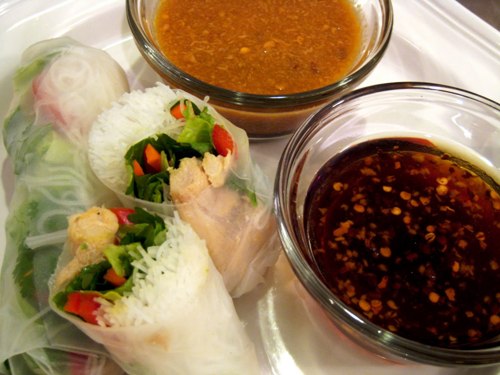 So, it's with great relief when I say New Year's is all about food we love AND is easy to prepare. We do appetizers each New Year's Eve — and it's always a tradition that we're happy to repeat year in and year out. Earlier this week on Good Cheap Eats, I shared some of our favorite appetizers.
This year I'm going with an Asian flair and preparing some very simple apps that I can pull together quickly or make in advance.
This is one of our family's favorite ways to ring in the new year.

This week on URS: New Year's recipes