Make the Time for Monthly Self-Exams
We are a participant in the Amazon Services LLC Associates Program, an affiliate advertising program designed to provide a means for us to earn fees by linking to Amazon.com and affiliated sites. We participate in other affiliate programs as well. For more details, please see our disclosure policy.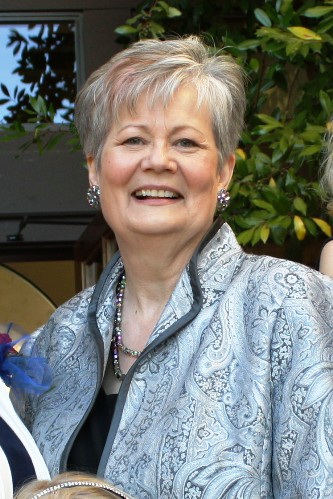 This is the Great Aunt Cass. She's my mom's younger sister and one of my favorite people in the world. She was the glamorous aunt who didn't have kids and jetsetted all over the world when I was a child. She looked a lot like Wonder Woman back then which was definitely an added perk.
She's still very cool — and sends some rocking Christmas gifts.
Four years ago Cass was diagnosed with breast cancer. She had surgery, chemo, and radiation, and is now celebrating three years in remission. It sounds quick and simple.
It wasn't.
She lost her hair. She lost her appetite. She almost lost her life.
We are so thankful her cancer was diagnosed early enough and treated successfully. Her life – and ours – was changed forever.
Breast cancer hit home.
All of a sudden, breast cancer was no longer a disease that "other" people got. It invaded my family. It tried to take one of mine.
The color pink looks a lot different now.
This summer I had my first mammogram. Considering my age (39) and family history, Doctor B figured it was a good time to get a baseline image. He explained that it's important to have a baseline so that you can track changes over the years. He wanted something to compare it to later.
The mammogram wasn't as bad as I feared. I'd heard that it would hurt. It did. Not terrible. But, in a take-your-breath-away-vice-grip-sort-of-way. The tech said to hold my breath while she took the picture.
Not a problem.
It was also kinda sweaty. They asked that I not wear deodorant or antiperspirant. It messes with the image? I dunno. Seeing as a total stranger gets up close and personal, expect to sweat.
Other than that. It wasn't that bad. The best part?
It came back normal.
Take advantage of early detection tests.
Breast cancer is no longer the "old woman's disease" that it once was.
(And don't even think about telling Cass that I breathed the words old woman in a post about her! She's not old. Even though she doesn't surf the 'net.)
But my doc said that years ago "we didn't see it in young women like we do now." I was stunned to hear from friends on Facebook, in their late 20s and early 30s, already waging personal battles against breast cancer. It's important for each of us ladies to be aware of what's going on in our bodies.
Early detection and treatment can make a huge difference in overall outcomes.
According to the American Cancer Society, here are some guidelines for you to consider:
Do monthly self-exams, starting in your 20's.
See your doctor for a clinical breast exam every three years. After 40 years of age, you should have them yearly.
Begin getting yearly mammograms at age 40.
Doing these things are not guarantees, but they help. Take advantage of early detection tests — for you — and for that great niece of yours.
Do you do monthly self-exams?