Making your own breakfast items to freeze and enjoy in the weeks ahead can be a great way to save money.
Last month I did a big day of cooking with my kids and freezing the fruits of our labors. We've eaten well, yet we still have a lot left in the freezer. I had tried to stretch out the meat dishes with simpler, cheaper fare like beans and rice, quesadillas, and pasta. I guess I did a pretty good job as last month's freezer cooking is going to last well into March.
So, for my freezing cooking this month, I worked on breakfast.
Breakfast is a challenging meal for me. My kids wake at different times of the morning. They range in age from three to fourteen, and their appetites are about as varied. Lately, however, it seems like everyone is having a growth spurt.
My freezer cooking this past week has focused on breakfast. Here's what I've cooked up to freeze ahead of time:
The Raspberry Baked Oatmeal (Cakes) were a huge hit. In fact, the first batch didn't even make it to the freezer. While I loved the baked oatmeal in a 9×13 dish, the rest of my crew was reticent even to try it. However, once I baked it in muffin pans, no one was the wiser. Huge score! Ready to make batches and batches of these to freeze.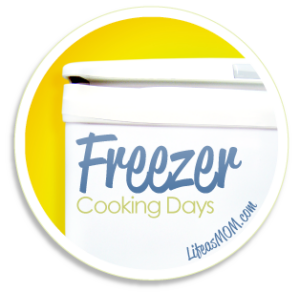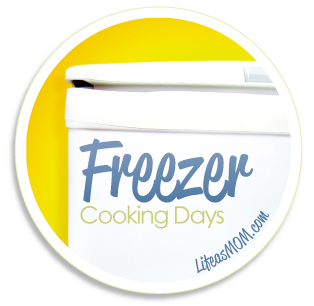 Rather than spend a lot of time on one day, I just made big batches of everything when I cooked breakfast each morning. Worked like a charm. Little minutes count!
How has freezer cooking gone for you lately?
Share your experiences, questions, or link to your recent post in the comments section.

Curious about freezer cooking? Consider purchasing my cookbook, Not Your Mother's Make-Ahead and Freeze Cookbook from Amazon, Barnes and Noble, or your local bookstore. It's chock full with over 200 freezer-friendly recipes, planning pages, shopping lists, cooking plans, and basic and advanced how-to's to making freezer cooking work for any home, family, and lifestyle.