So, I've got this little food blog called Good Cheap Eats. It's where the foodie in me gets to go crazy and talk about delicious ways to act your wage. Cause we're all about food at our house.
Here's what's going on over there this past week: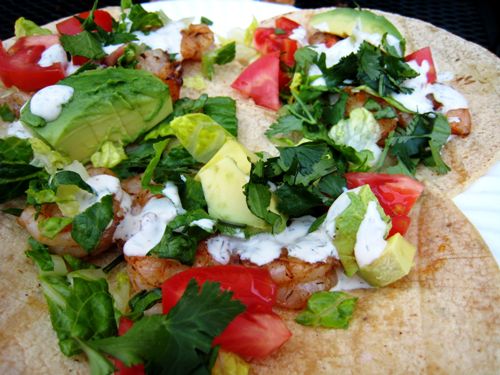 I am not a huge fish fan — despite the last name — but I looooooooove Fish or Shrimp Tacos. Depending on what's in the freezer, we make these about twice a month. Oh my! They are so delicious. They just might make a FishFan out of me yet.
I love me some baked goat cheese and since I bought several logs on markdown and froze them, I'm able to enjoy this pizza — every week if I want to. Yum!
Just for fun, take a photo of your plate some night and share your menu with us. It can be fabulous or it can be a failure. Let's laugh and cry together. What's On Your Plate? is about real meals, real people, and real budgets.
Pop over to Good Cheap Eats for the dish on delicious ways to act your wage.