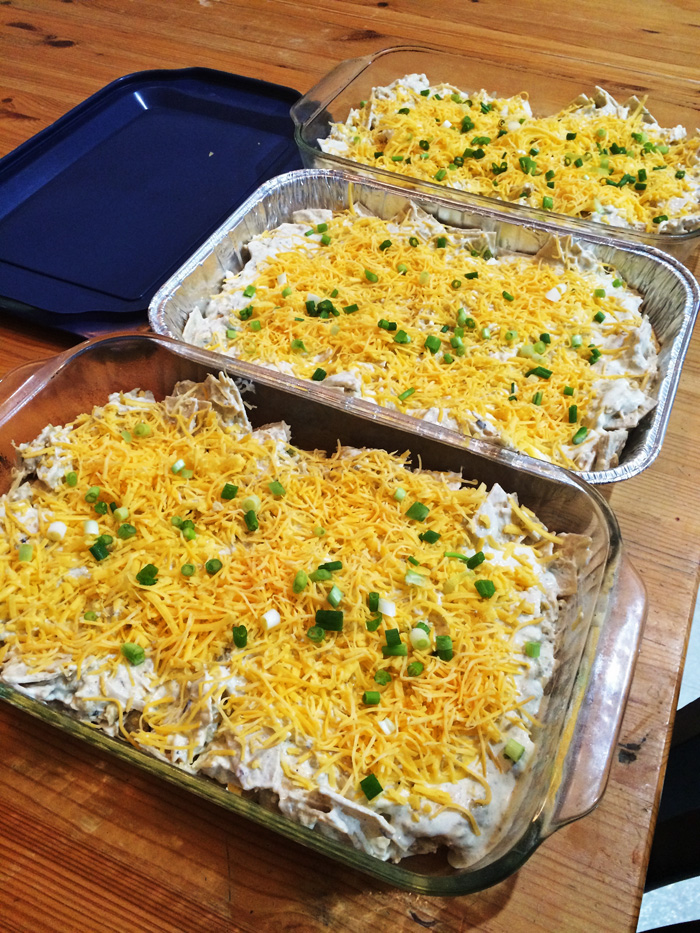 Bulk cooking has been a periodic practice of mine for about twelve years now. I was pregnant with my first born when I first heard about the book, Once a Month Cooking. My friend Jessika and I spent two-three days shopping and cooking and had a freezer full of food. I have great memories of our time spent together. (I also remember my sore, swollen, pregnant feet!)
Since then, I've held a big cooking bash every so often to give myself a few nights off cooking. Last week I had planned to double and triple all my dinners instead of doing all the cooking in one day. However, God intervened, and I got the inspiration to just cook it all on Monday. This proved to be a very good thing as the Stomach Flu crossed my threshold the very next day.
Thankfully, I have a freezer full of meals so that the next few days and weeks don't need to be spent in the kitchen.
Here's what in stor(age):
2 lasagnas
2 meatloaves
3 batches meatballs (can be used in Boules de Picolat, Spaghetti and Meatballs, and Swedish Meatballs)
6 pints of pasta sauce
1 batch of chicken and veggies for Paella
2 pans of mashed potatoes
2 batches of taco meat
Obviously, we won't eat these 14 meals all in a row; it would get a little redundant. But, these mostly beef-filled meals will spread out through the weeks and save me time, money, and dishpan hands.
It's my hope to spend a handful of posts on the basics of bulk cooking. There is no shortage of good resources out there to help you do this. And I'll be posting about those as well later this month.
An easy way to stock your freezer is to double or triple what's already in your meal plan. But, if you're up for the challenge, cooking a bunch at one time will pay off bigger and longer.
Here is the basic premise:
1. Choose 5-10 meals. Make sure that several contain like ingredients. In this instance, I chose ground beef as the center of my cooking. But, you could use another protein to make the basis of your meals. If I were cooking for a whole month, I would have several ground beef recipes, several chicken recipes, and several "other" recipes.
2. You're going to double or triple each recipe so go through each recipe and make those adjustments to the recipe ingredients list.
3. Create a grocery list by going through each recipe selected and adding those ingredients to your list.
4. Next, reread each recipe and find out what needs to be sliced, diced, or chopped. Make a list of all the preprep tasks to do. In my case, I had cheese to grate, onions to chop, potatoes to peel, and chicken to cut.
5. Plan out the order in which you will cook and assemble the dishes. For me, I needed to make the pasta sauce before I could make the lasagna.
6. Purchase the items at least a day ahead of cooking. You don't want to shop and cook all on the same day.
7. The day before cooking, you can prep many of the items. Do your slicing, dicing, and chopping. Precook meats for casseroles or enchiladas.
8. On the Big Day, pick some music you like, supply yourself with drinks and snacks for munching, and go to it.
Stay tuned for more Bulk Cooking ideas. Got a question or great tip? Share it in the comments.