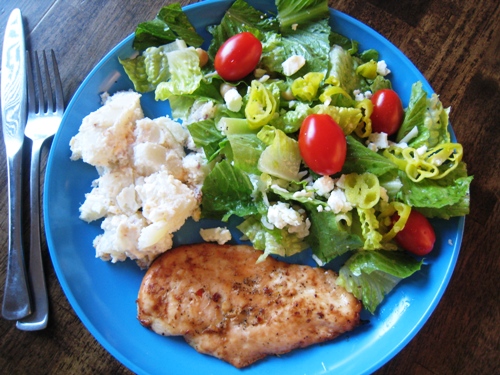 Once a month I get the chance to write for Life Your Way. It is an amazing site, full of great ideas for basically every aspect of, well, LIFE. Today I'm sharing some ideas about making your own marinades as well as a super delicious Orange Ginger marinade that will just rock your summer barbeques.
From the post,
With summer upon us, grilling food out doors appeals more and more. Not only do we avoid hot kitchens, but we also get a change of atmosphere and a breath of fresh air. Dining al fresco makes the experience even more pleasurable.

Making my own marinades has been something I've been doing for years. I get to customize them with my own ingredients and save money since spices, vinegars, and oils cost so much less than the bottled marinades and sauces. Sure, you can get some of those items inexpensively by combining sales and coupons, but quite honestly, homemade tastes so much better!
Head over to Food Your Way for some summer inspiration and a tasty recipe.