Make Your Personal Planner Personal
We are a participant in the Amazon Services LLC Associates Program, an affiliate advertising program designed to provide a means for us to earn fees by linking to Amazon.com and affiliated sites. We participate in other affiliate programs as well. For more details, please see our disclosure policy.
Make your personal planner more personal this year. It will serve you better!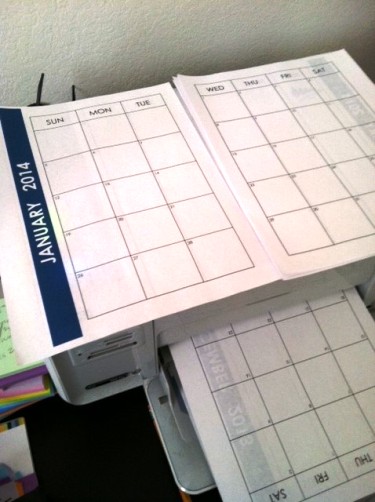 (This post does include Amazon affiliate links. If you make a purchase through one of those links, I will receive some monetary compensation. Your cost is not affected either way.)
Each year about this time, I'm ready for a Do-Over. The summer's lackadaisical rhythm is about to drive me crazy. Idle hands are the Devil's handiwork, and so it seems like the kids' default mode is bickering, causing me to leave whatever task I'm doing to don my referee's uniform and whistle.
That's when I know we're ready for some routine. And for me, routine means getting my personal planner and household notebook retooled. I add new calendars, add planning sheets that will be helpful, ditch systems that aren't working, and otherwise, get my act together.
Last year, I tried a three-ring binder method. Binders had failed me in the past, but this one that I bought at Target last fall promised to behave like a spiral bound. In theory, I could turn it back on itself. Fail. I didn't like it all.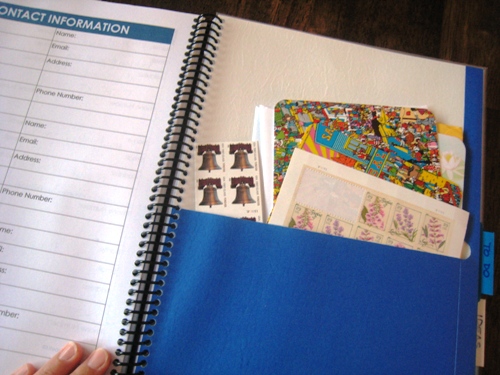 So, I'm going back to my standby of the spiral bound notebook. Yes, there's a cost involved, but no more than the ten dollars that I shelled out for that binder. And I can make it more cheerful with custom sized pocket folders and other cutesy stuff.
(I've heard that Staples has a new binder system like a spiral and a binder, but it's too pricey for my blood. There's this one just like it on Amazon. I can't vouch for either, though.)
Today I've been printing like a fiend, picking and choosing which pages to include in my personal planner for this next school year. I've got an exciting trip planned for the school supplies aisle at Walmart, too.
It's important to me that this notebook is both personal and useful. I'll share the final product next week when it's all done.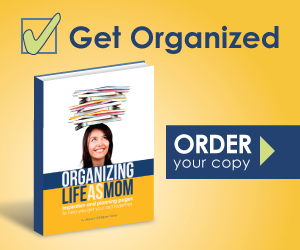 If you're interested in making one for yourself, you can check out my ebook, Organizing Life as MOM. It's designed to help you build a personal planner or household notebook that suits you and your life, not some publishers idea of what your life looks like.
You're unique, so your notebook should be, too.
There is the main book as well as add-on packages for bloggers and homeschoolers. (The blogger pack is significantly modified since its inception two years ago.) If you've already purchased the main book, just go for the calendars to upgrade for the new year.