Making a Smooth Back to School Transition
As an Amazon Associate I earn from qualifying purchases. For more details, please see our disclosure policy.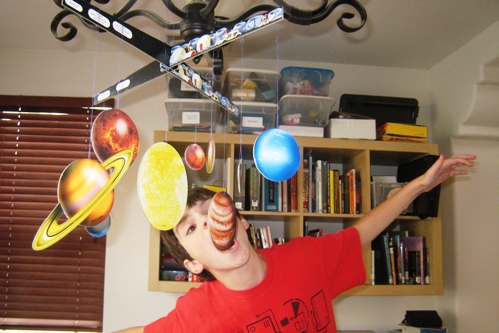 This past week, I've been actively getting ready for the transition back to school daze days. Since I'll be teaching five grade levels this year, I'm taking a few extra days of "vacation" to prepare. Preparation is key!
Currently, as I type, the house is in varying degrees of "shambles." My staging for life projects have included dejunking the kitchen, rearranging the living and family rooms, and dismantling and reassembling our schoolroom. As such, I've physically touched pretty much every object that we use on a daily basis.
Except the bathrooms. I haven't cleaned those yet this week.
Whether you teach one kid, five kids, or delegate the daily instruction to someone else, preparation for the school year is vital to a family manager's sanity. Here are some things to consider:
1. Have a meal plan.
Breakfast, lunch, and dinner with snacks in between — plan for them all. This past Sunday I spent a few hours chopping, slicing, and dicing vegetables and cheeses as well as baking a few snack and dessert items. That time was very well spent as I have been able to grab a box of vegetable dippers or pass around a canister of oatmeal cookies without much thought. But, we're eating homemade, hopefully-more-wholesome food! Yeah!
Create a meal plan for lunches, quick breakfasts and busy night dinners. And a few back-up meals can't hurt. I invested in a few convenience items at Trader Joe's and Costco which I know will keep us fed, but away from the drive-thru in the coming weeks.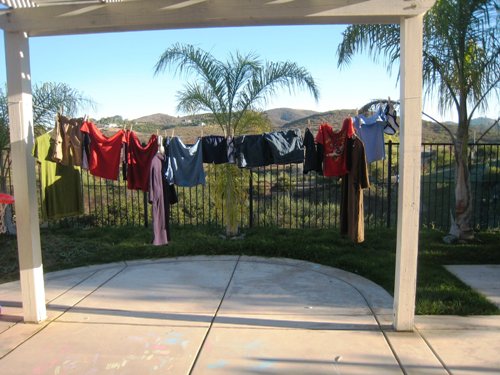 2. Get your laundry situation under control.
I could probably write a doctoral thesis on laundry and the busy family. My basic solution for this season of life is to do a little bit every day. Others, like my friend Lynn, like to do it all in one fell swoop. Find your groove and then get it going. Make sure you communicate your system to your kids so that those fashion-conscious children can avoid early morning hassles when they can't find the right clothes.
3. Set up work stations.
Even though we have a dedicated schoolroom, we also have work stations throughout the house so that kids can go where it's quiet and most comfortable during different parts of the day. Do you have a good place for your kids to do schoolwork or homework? If not, think through that now. Flat cleared surfaces in quiet rooms seem to work best.

4. Establish a communications central/family calendar.
Schedules will be in high gear in just a matter of days. Do you have a way to keep track of everyone's comings and goings? I keep a household notebook/personal planner with me at all times (almost) so that I know where we need to be and what I need to do about it.
Whether you put together a planner or simply a family command center, establish a way to track dates and to-do's.
5. Plan for fun.
The return to school does not preclude family fun. Make sure that you make the most of your time together. Plan afterschool adventures, Pancake Saturdays, or weekend road trips. All work and no play makes Jack a very dull boy.
6. Know your limits.
You can't do it all. Really. Know your limits and be mindful of them this year as opportunities present themselves. Don't promise more than you can deliver. Don't sign up for school or extracurricular activities that will pinch your family time or your sanity. Don't push you — or your kids — beyond what you can bear.
And make sure everyone goes to bed at an early hour on school nights. 😉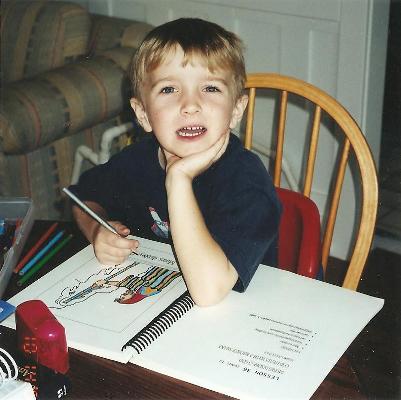 Find More Back to School Inspiration
A Reminder for Moms as School Begins
Preparing Your Child for Public Kindergarten
School Supplies, Bargain Hunting, and Deals.com
5 Ways to Be Generous with School Supplies
Balancing Academics and Character
Back to School Inspiration from Around the Web
Grocery Geek Presents: Markdowns for School Lunches
Finding Balance, Routine, and a Smoother School Year
This post is sponsored by Mott's. As a Mott's Mom I have been compensated for my time spent writing. Participation in this program is voluntary; all opinions are my own.

Like  Mott's on Facebook and discover other ways to make the most of the back to school season.
What do YOU do to make the Back to School transition a good one?