Making and Keeping Fall Traditions
As an Amazon Associate I earn from qualifying purchases. For more details, please see our disclosure policy.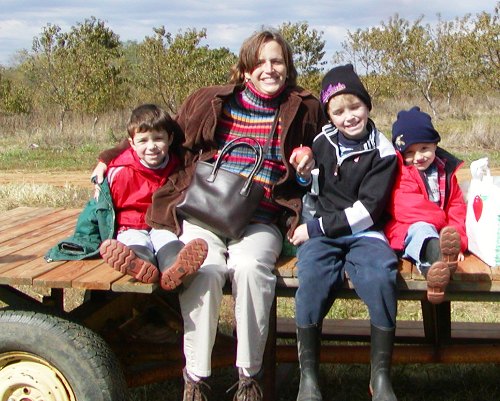 Traditions are the things that we cling to when life bounces us around. Traditions are stability for our kids when their minds and their bodies are growing too fast for them — and us. Traditions are what we use to create beautiful memories with our families.
Can we be deliberate in tradition building? I think so. After all, what is a tradition after all? It's a practice that is repeated overtime.
Hopefully, we repeat only the traditions we love and ditch the ones that don't work for our families. And we can always create new ones. Wondering how?
Consider these aspects of making and keeping Fall traditions.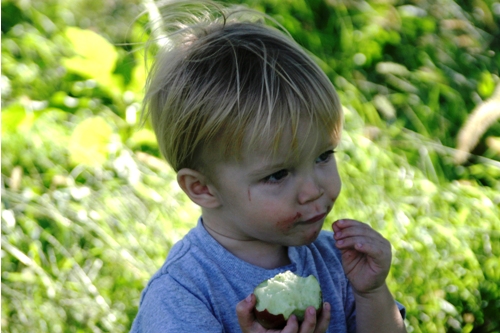 1. Get outside.
If you live in a locale where harsher weather is just a few months away, now is a great time to get out of doors. As I browsed through past photos recently, I noticed how in our Kansas City days, we swam in September and got the first snow in November. Fall can fly by if you don't take advantage of the beautiful weather.
Take long hikes in the mountains, woods, or fields.
Visit a local farm. Pick apples, roam the pumpkin patch, ride a hay wagon.
Find a corn or hay maze. No matter where we've lived, there has always been a corn or hay maze to wander through. Find one and meander through it with your children.
2. Get comfy.
Fair weather days lend themselves to cooler nights and chilly mornings. Create cozy corners in your home to cuddle up with little ones or hang out with older children.
Establish a regular family night. Perhaps homemade pizza, popcorn, and games once a week can be a regular gig.
Gather a stash of firewood and make the hearth a little more homey. Lay in firestarters, matches, and the makings of s'mores. If you don't have a fireplace, consider a fire pit or chiminea out back.
Corral all the lap blankets and throws in one central location. Add a stack of good reads and make a comfy reading nook for the family to gather together.
Find some read alouds to enjoy together as a family.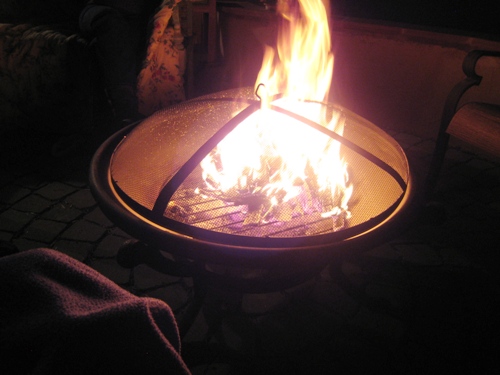 3. Find some good noshes.
Fall features some of the best comfort foods around: macaroni and cheese, soups, stews, chilis, hot cocoa, and flavored coffees. There's no end to the good eats to be had. And when you enjoy them with friends and family, so much the better.
Dust off the cappuccino maker and become your own barrista. Make the nightly cups of joe and cocoa a family ritual. Throw in some cookies, too.
Explore the beautiful world of pie. Apple and pumpkin are just perfect for the season. And Nanna's Apple Pie and Gramma Marilyn's Streusel-Topped Pumpkin Pie are some of the best traditions around. (If I do say so myself.)
Invest in a good soup cookbook and make it a family affair to work your way through the book. Older kids may even want to take turns or offer input, so make sure to include them. Add special touches like cornbread or popovers.
4. Capture the memories.
Whatever you do and wherever you go, take pictures! Not only do the fall colors look beautiful on film, but they are as fleeting as this time with our children. My boy was just a toddler. And now he's a teenager. How did this happen?
Ignore the protests of your children and snap a lot of photos. Better yet, bundle them off to the pumpkin patch or the apple orchard and make it a regular old photo shoot.
For the techno-kids in your midst, work together to make a computerized slide show of the year's photos. Not only is this a great memory-making, memory-reliving experience, but doing this every year will help you capture the moment for a little longer. (Plus, the slide show burnt on DVD will make a great Christmas gift for the grandparents!)
Start a family journal, inviting everyone to add their memories of a special event or fun day together as a family. Record prayer requests as well as how you see God working in your lives.
If you haven't already, have your kids fill out Who Am I? worksheets and mark with the date so that you have a snapshot of their interests and dislikes in this season of their lives.
What fall traditions do you keep in your family?