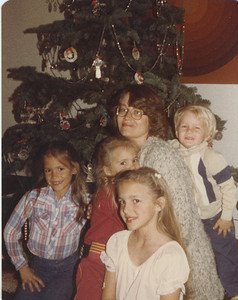 Christmas was always a fun holiday for me and my siblings when we were growing up. It was one of my mom's favorite occasions and her enthusiasm was definitely infectious. She made memories for us that have lasted a lifetime.
Special Meals
Since we lived in Southern California and all the grandparents, aunts, uncles, and cousins lived in Minnesota, we didn't have typical extended family celebrations. But, my dad's cousin lived down the road from us for a number of years, and so we would often celebrate the holidays with "distant relations" who were actually closer to us than most of our next of kin.
My mom would also round up any friends and acquaintances who didn't have a special place to be at Christmas. She made it special for them to come to our home and made every effort to pull out all the stops. She always planned for extra gifts to be under the tree so that no one would feel left out.
We used the good dishes, lit candles, and hung her special silver Christmas ornaments so that everything sparkled. Toffee Dream was always on the menu as was Apple Pie, and those two desserts are forever linked to sweet memories of my mom.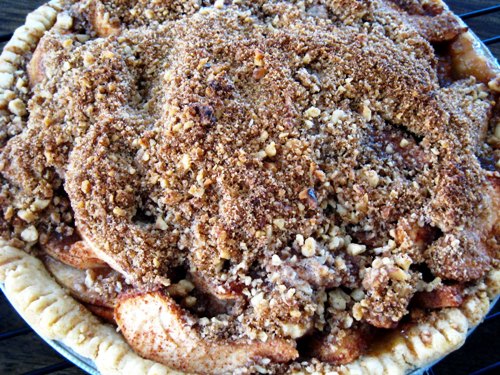 Special Ornaments
Mom always wanted us to have Christmas ornaments to take with us when we left home. She planned ahead! Early on she collected ornaments and saved those we received as gifts. Today I have an assortment of beautiful ornaments with notes from my mom as to who gave them to me and what year. She also tried to find ornaments that "fit us." Because I called it a "cagebird," she bought me a small golden bird cage ornament.
I've followed her example by making sure each of my kids has a big Rubbermaid tote that contains the ornaments they've received over the years. They love pulling out their boxes at holiday time and choosing ornaments to decorate the tree with.
While our house is certainly no holiday showplace, come December it's filled with books and decorations that have meaning to our family and conjure all sorts of happy memories.

Special Stockings
My cousin Ed and I were the first grandkids on my mom's side of the family, born six months apart. Granny handknit us both these very 1970s Santa Claus stockings that have become family heirlooms. All of our siblings and cousins have similar stockings that we would never part with. And over time I've discovered that many of my friends have similar stockings that they've had since childhood as well!
Granny passed away in 2001. My mom took up the knitting needles, retaught herself to knit and has proceeded to make heirloom, handknit stockings for all the cousins' spouses and children. We're a big Polish family, so that's a lot of stockings!
The poor woman has even reknit some of the FishFam stockings because her daughter is so fickle. Yes, yes, I am. I changed my mind on colors a few times. But, digging into the stockings is a highlight of Christmas morning.
Over the years Nanna, as she is now known, has created a number of new designs, including this Keepsake Tree Stocking. You can leave the tree au naturel, or you can embellish it with button "ornaments" that have special meaning to your child. Perhaps a ducky button for his first Christmas or a ballet shoe button for her first recital. So fun!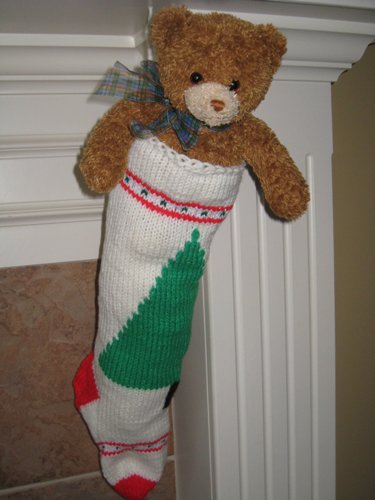 Nanna has been a longtime supporter of Christmas in July (as well as my biggest fan), so once again this year, she has created some stockings to give away to LifeasMOM readers.
Two winners will each receive one handknit, heirloom stocking.
(Style or color may vary slightly from what is pictured here.)
How to Enter:
There are three ways that you can enter this giveaway. Pick one, pick 'em all.
1. Leave a comment, telling us your favorite Christmas memory.

2. Follow @NannaKnits and @FishMama on twitter and tweet about this giveaway. Then come back here and leave a separate comment with your twitter handle, telling me you did so.
3. Subscribe to LifeasMOM in a reader or via email and leave a separate comment, telling me you subscribe.
This giveaway will be open until Sunday night, August 1st at 8 pm, PST. Winners will be chosen at random and notified via email. You have 48 hours from the time I send the email to respond, otherwise I reserve the right to choose another winner.
THIS GIVEAWAY IS NOW CLOSED. WINNERS HAVE BEEN ANNOUNCED.
– Disclosure: Nanna has provided these resources for giveaway. I was not compensated to post positive comments. I love my mom! Please see my disclosure policy for more information.