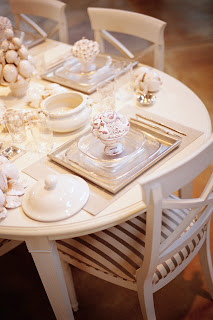 I have mentioned how I'm gearing up for a big Once-A-Month Cooking Bash in preparation for FishBaby's arrival. Part of that is using up what we have in the deep freeze so that I can defrost and clean it. I was pleased to find out that I had quite enough to make dinners for this week. Here's our dinner and lunch plan for the week:
Lunches
omelets and salad
PB&J, fruit, and veggies and dip
snacky lunch: cheese, crackers, hard boiled eggs, veggies, and fruit
corn dogs and fries, fruit
chicken strips, veggies and dip
chicken salad sandwiches
leftovers
Dinners
grilled chicken legs, macaroni salad, veggies and dip
rump roast, french fries, steamed veggies, rolls
hamburgers and hot dogs, pasta salad, green salad
spaghetti with meat sauce, steamed broccoli, foccaccia
beans and rice
burritos
chicken in the crockpot, rice pilaf, broccoli, rolla
For more meal planning ideas, visit I'm an Organizing Junkie every Monday.