The following post is sponsored by Mud Pie.
As you know we spent a month this fall traveling throughout France and making a few stops in London. It was an amazing adventure for our family. One of the best aspects of the trip was mealtimes. No surprise there, eh?
We not only dined with several different French friends but we also had the chance to shop and cook with French groceries and splurge on a handful of restaurant meals. One of the things that I love about the French way of eating — besides the fact that I lost six pounds! — is that meals are special. Every day meals are special!
I was familiar with the French style of eating from my time in France; prior to our departure we observed French Fridays where I pulled out the extra serving ware and made things a little bit "more". We adopted this style of dining in France as well where we ate in courses, took a little more time to enjoy each dish, and otherwise lolled around the table chatting instead of dashing off to the next thing.
We enjoyed it so much we decided we want to continue it once we got home. One way that I'm doing that is by setting a prettier table. I've finally gotten to the point where my kids are big enough that setting the table with glass dishes doesn't cause me heart palpitations!
Mud Pie recently sent me a selection of different products that help make the table just a little bit more special.
Check out these great products from Mud Pie. Not only will they be nice additions to your own table, but they would make great gifts for friends and family.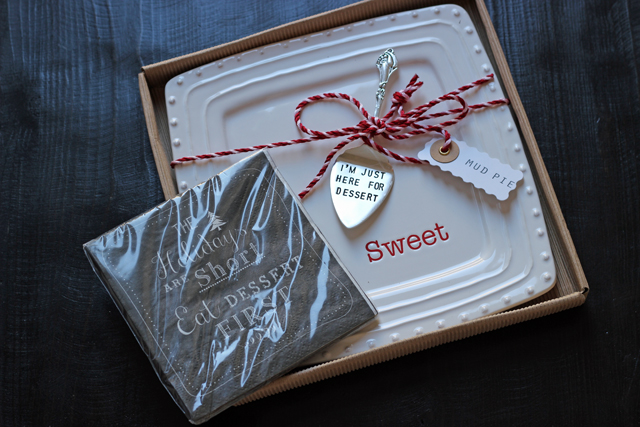 Sweet Box Set  – This is a great set for gift giving with the cute cookie dish, napkins, and a small server that says "I'm just here for dessert". Include some of Jessika's Amazing Chocolate Chip Cookies are you are set!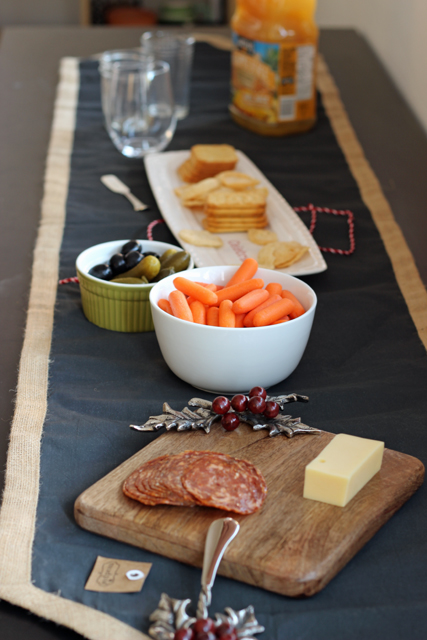 Chalkboard Table Runner – I don't typically use a runner, but I really like this one for laying out snacks, or aperitifs, as we say in France. You can mark it with chalk and then wipe it clean with a damp cloth.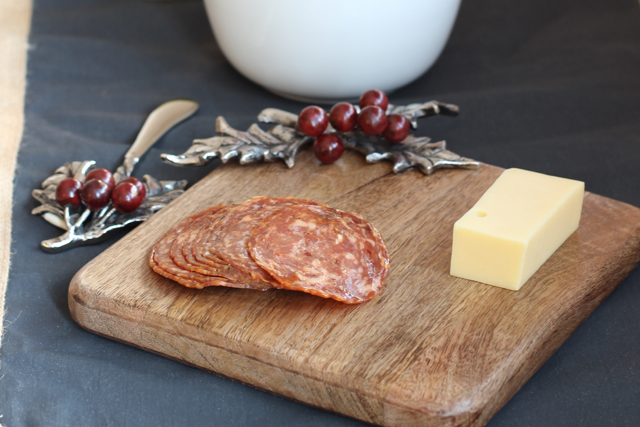 Holly Cutting Board – This cutting board is perfect for charcuterie and cheese. The matching spreader is great for a cheese ball or other soft cheese.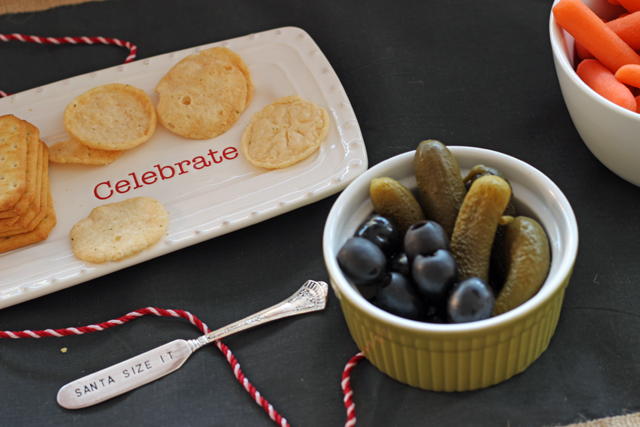 Celebrate Cracker Tray Set – I love the simple white and red on the cracker tray. While the "Santa Size It" spreader adds a festive holiday touch, you can tuck it away and use the Celebrate tray all year long.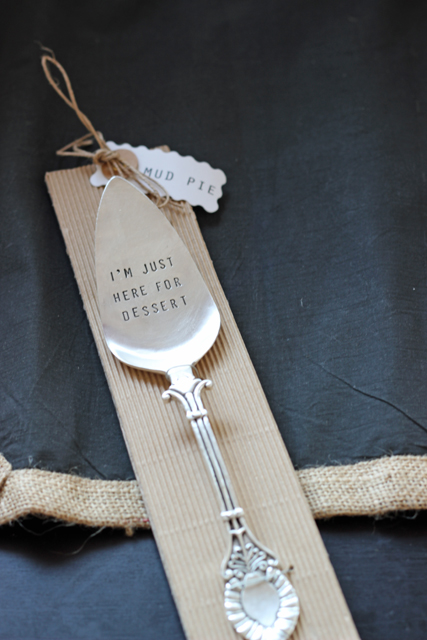 Just Here For Dessert Server – For years I fumbled to serve pie without a server. This one is perfect! It's antique finish is beautiful and the sentiment is perfect!
You can, of course, order these Mud Pie products and check out the rest of their selection online. However, some items, particularly the ones that I chose (of course!) are out of stock. If that's the case, see if one of these retailers is close to you:
You can check their map of retailers here.
I'm looking forward to putting these products to good use for our "fine dining" this holiday season and throughout the year.
Do YOU take time to set a pretty table?
Disclosure: I've been compensated for my time spent writing and have received complimentary review product. All opinions are my own.