Valentine's Day doesn't need to be all lovey-dovey mushy stuff. Make it a time to celebrate your love for your kiddos. ContributorJessie Leigh offers some great ideas on how to make the day special for the little ones.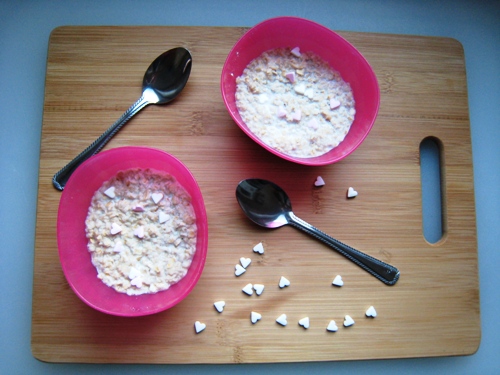 While, traditionally, Valentine's Day is a "couple day," in many homes, it's become a family affair. Candles, wine, and roses have their place, but I think this holiday is a lovely time to show our children just how much we love them too!
This year, like so many, Valentine's Day will be falling on a weekday. Just because your children are off away at school for the day doesn't mean you can't still add some smiles and special moments to the day!
Say it with food.
Before kissing them goodbye for the day, why not start the day with a festive breakfast? A few simple but fun ideas:
Cinnamon Pancakes with butter and red sugars
Oatmeal with a heart-shaped drizzle of maple syrup
Heart-shaped toast with raspberry preserves and a dusting of powdered sugar
Raspberry Muffins with fresh whipped cream
Or keep it super simple with that Kashi heart-shaped cereal!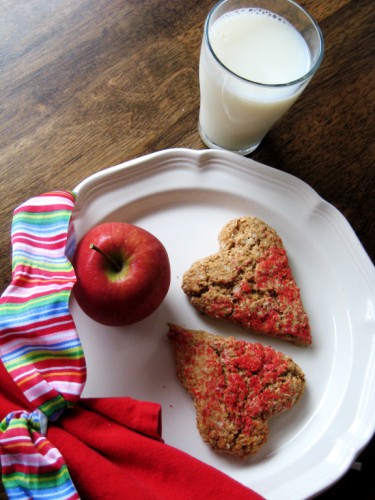 Let them know you're thinking about them throughout the day.
Even if there are no "special events" at the school for you to attend, you can always send some love along! Why not tuck a few of the following in their lunch boxes?
Tuna sandwiches cut in heart-shapes with a cookie cutter
English muffins with heart shaped cheese on top
A pink, red, or heart-printed napkin (when it comes to paper party products, you get the most bang for your buck with napkins!)
English muffin pizzas topped with "shrimp hearts" (two shrimp turned tails together to form a heart)
A simple little love note sharing why he or she is so special and loved
Plan a special homecoming.
Draw a custom giant "valentine" with sidewalk chalk at the bus stop.
Winter weather put a crimp in that plan? No worries! Draw a large heart in the snow or use colored water to write a loving message.
Be ready with a fun craft to do together upon their homecoming.
Have a fun, Valentine-y snack: sliced strawberries and whipped cream, graham crackers slathered in pink icing, or a sweet little dish of conversation hearts all celebrate the season.
Serve up some "Cupid Quesadillas" (cheese quesadillas made with two tortillas, an arrow and heart cut out of the top tortilla) after sports/activities.
How do you make your kids' holidays special when they're away from you at school all day?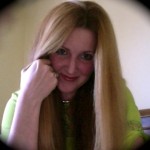 — A mother of three, including a 24 week preemie, JessieLeigh is a determined advocate for even the tiniest of babies. She can be found celebrating life's (sometimes unexpected) miracles and blessings at Parenting Miracles.