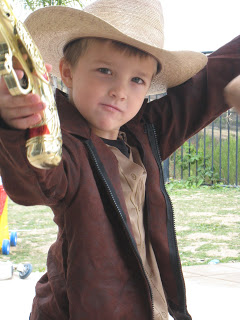 Here's FishBoy 5. He is a character. He loves to torment FishChick. Loves to scare her. Make her shriek.
But, sometimes they get along. While the others are doing school, they usually play pretty well together. The other day he started fussing and scolding her. The offense? She had kissed him. She's sweet that way.But he wasn't into that. No. kisses.
So, the next day he was telling me about some new Indiana Jones game and he looked so cute, I just had to cuddle him and kiss him. I said, "You're okay with Mama's kisses, right?"
He replied, "I'm okay with chocolate ones."
Yeah, me, too, Sweet Boy, me, too.