Manage Your Paper Clutter
We are a participant in the Amazon Services LLC Associates Program, an affiliate advertising program designed to provide a means for us to earn fees by linking to Amazon.com and affiliated sites. We participate in other affiliate programs as well. For more details, please see our disclosure policy.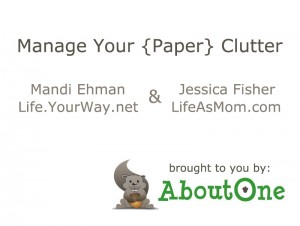 My friend Mandi and I are collaborating on a vlog series about how to manage all the paper that enters your home everyday. Today Mandi discusses the sources of paper clutter. Hop over to Life Your Way to catch the video and participate in the conversation.