March Booking It: French Women Don't Get Facelifts, The Monuments Men, & My Berlin Kitchen
As an Amazon Associate I earn from qualifying purchases. For more details, please see our disclosure policy.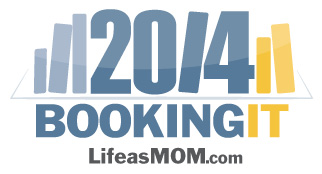 Booking It is an online book club where we share the good reads we've found in the previous month. We've found that over the years we've discovered some great new books thanks to this monthly book share. Carrie and Anne are my fellow bookworms and help round out the selections.
What Jessica read: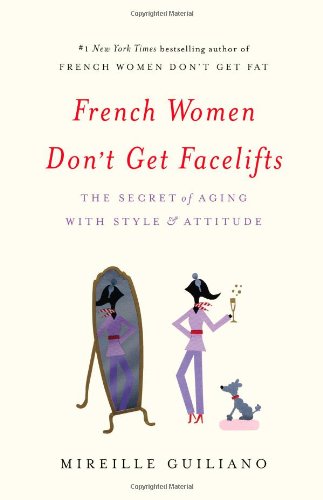 by Mireille Guiliano
Years ago, close to ten, I saw French Women Don't Get Fat advertised in a store window. Since I was postpartum with my fourth child, we'll say it was rather timely. It was also the first time I came up for breath in the craziness of those early motherhood days and was able to read a new release. I'd been so out of the loop prior to that. Since then, I've read all five of the French Lady's books. I've loved most of them.
While I won't say that this is in my top ten, I did appreciate what author Mireille Guiliano had to say in French Women Don't Get Facelifts. I'm going to be 42 in a few months. My body has already warned me that it's starting to change. And I don't plan on getting a facelift!
Some take-aways that I got from the book:
Aging is a matter of attitude. I've been guilty of calling myself OLD. But, seeing that my grandmothers both lived to be 85, I'd say I'm not even halfway! (They both had some negative habits that contributed to their poor health in later years. They might have lived longer if they had taken better care of themselves.) I'm reminded to tweak my attitude a bit in order to stay lively and happy.
Nutrition matters. Of course, I know this, but it was nice to hear it reinforced once again. Me and the French lady's eating habits jive pretty well.
Drinking less in the older years is better. I've never been a heavy drinker; it's only in the last five years that I've ever even drank a complete glass of wine. I was pregnant or nursing for about 12years solid! While Guiliano was a career woman working in the wine industry, she cautions to slow things down as we get older. I appreciated that warning, especially since I haven't been much of a drinker prior to now.
Those five pounds post-40 are brutal. I never succumbed to the "Freshman 15" in high school or college. Unfortunately, middle age has its own equivalent. Once I hit 40 those five pounds have been really, REALLY hard to lose. I'm glad to know it's not just me! All the same, it seems like its a slippery slope to more weight gain. I don't really want to take that slide.
If you're in your late 30s or older, I think this book is a good perspective to see going into your middle years. I don't agree with everything she says. In fact, I was really bored with the first half of the book. But the middle to the end made it worth sticking with. Even FishPapa read some parts our of curiosity and liked what he read.
What Carrie read:
by Robert M. Edsel
First, a confession: my original major in college was history; but overall I'm just your average Jane Austen reader. Even if the thought of 512 pages of WWII art history and government red tape makes your eyes cross – hear me out. I decided to give this mammoth a go after seeing the trailer for the George Clooney film. I knew right away that I needed to read The Monuments Men by Robert M. Edsel because I'm one of those folks who believes the book is always better than the movie. In fact, I still haven't seen the movie – both because I'm too cheap to pay ticket prices, and also because I so fell in love with the real story that I'm afraid to be let down by how much they changed the film.
History major and art fanatic, or a novice at both – this book is worth reading. Edsel does an amazing job of bringing the men and women of the Monuments, Fine Arts, and Archives programme (MFAA) to life, using snippets of letters home, interviews with survivors, and historical research to ensure accuracy. During their time on the ground in Northern Africa and Europe, the Monuments Men lost two of their own – and both times, I found myself wiping away tears, completely caught up in the lives and work of these unsung heroes. My favorite part is the full circle ending… but if you want to know what happens, you'll have to read it for yourself.
What Anne read: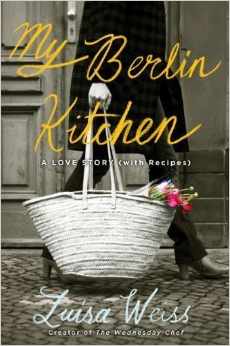 by Luisa Weiss
I'm a huge fan of the cookbook/memoir mash-up: personal essays that tell stories rooted in food, like Bread and Wine, A Homemade Life, and The Kitchen Counter Cooking School. Weiss's memoir–described as "a love story, with recipes"–continues in that tradition.
Luisa grew up "all mishmashed": her Italian mother met her American father at school in Austria, and subsequently moved to Berlin. (Her parents named her "Luisa" because the name was one of the few that stay the same in all three languages–English, Italian, and German.) But when her parents divorced, Luisa's life was split between continents, spurring a decades-long search for identity and a true home.
My Berlin Kitchen will inspire you to travel–to New York City, Berlin, Italy, and even Paris–and to cook up a storm. I'm dying to make the meatballs in tomato-chipotle sauce, the Kartoffelsalat, and the spiced plum butter. I love a book that inspires me to cook, and this one will do just that.
What did YOU read this month that you loved?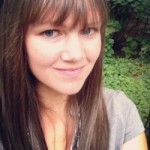 – Anne loves strong coffee, long books, and big ideas. She puts a timely spin on timeless women's issues at her blog Modern Mrs Darcy.
Be sure to download Anne's Kid Lit Guide, Paper Gains. It's a great collection to help you navigate the book store and come through with some great, meaningful reads for the children in your life.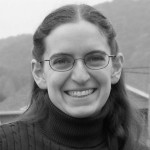 – Carrie adores culture, coffee, books, British mystery shows, Parisian cafés, and her husband of 13 years. She's spent time in Africa, southeast Asia, and Alaska, and now works from home as a social media book launch project manager. 
In her spare time, you can find her blogging at Carrie's Busy Nothings.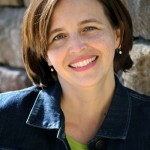 – Jessica is a married mom of six kids, aged 5 to 16. Most can read independently which means the homeschool experiment is working – at least on the literacy front.
She has been a lover of books for 40 years and counting. We won't count the first year of life. She runs this here show called Life as MOM and also posts all the food things over at Good Cheap Eats.
Tell us what YOU'VE been reading.
Leave a comment or a link below. Please be sure to link back here so your readers know where to find the party. Share your recent book reviews with us!