Math, Science, & Foreign Language – Homeschool Curriculum Ideas for Grammar & Middle School
As an Amazon Associate I earn from qualifying purchases. For more details, please see our disclosure policy.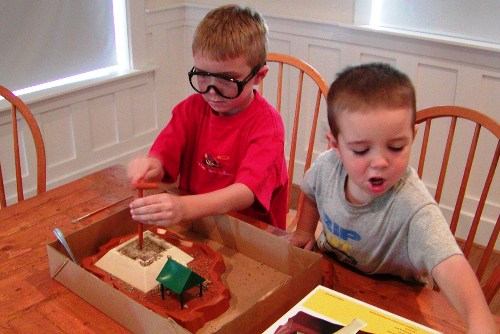 This year marks my 9th in homeschooling. I can't believe how quickly it's gone by. I remember this big guy on that first day of kindergarten. It seems like it was yesterday that I had a five year old, a two year old, and a 3 month old. I'm amazed that I lived to tell about it.
This year, I'm teaching 8th, 5th, 3rd, 1st, and preschool. Oh my! Needless to say, things are a little wild and crazy around here still.
There have been some bumps in the road this past month as we jump back into formal schooling. While I consider a lot of what we did over the summer "educational," I didn't make anyone do math.
This year as with the last few back to school seasons, I've used the slow immersion method to get us back into the swing of things. That means that I introduce a few subjects every week until we're moving at full steam. It's a nice, easy way to get everyone acclimated to a new routine.
Some of our first subjects to tackle this year were Math, Science, and Foreign Language. These are pretty straight-forward subjects with a wealth of curriculum options to choose from.
Here's a rundown of what's working for us.
Math
We were a Saxon family for years and years. And I'm still doing Saxon with my grammar school kids. It's a great program, very thorough and particularly hands-on in the younger years.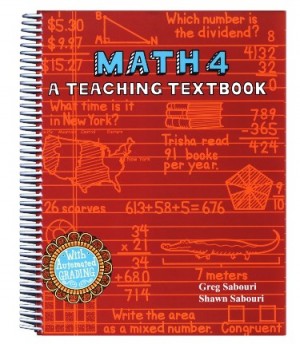 However for third grade and above, we've switched to Teaching Textbooks. I love this program. It takes the frustration out of the mother-student relationship because the CD-Rom teaches the lesson and offers immediate feedback.
For grades three through 7, Teaching Textbooks are self-grading. For Pre-Algebra and above, the student performs the solutions on paper, the parent corrects, and then there is a solutions CD-Rom to go over for understanding, if needed.
Science
I have really struggled to find a science program that worked over several grade levels. In the early years when all my students were third grade and under, I followed the science ideas recommended in The Well-Trained Mind and that was a fabulous learning time as we explored life and earth sciences as well as chemistry.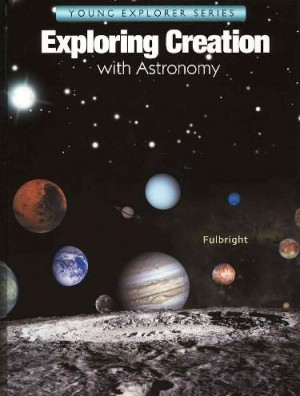 This year I discovered Apologia. I thought it was just for high school levels, but I have been pleasantly surprised. My 5th, 3rd, and 1st graders are going through Exploring Creation with Astronomy with the Notebooking Journal while my eighth grader is tackling Exploring Creation with Physical Science via the CD-Rom version.
So far so good. We're all learning and we're making science happen this year. It helps that I invested in an Astronomy Lab kit as well as a lab kit for Physical Science. How nice not to chase all over the house for supplies!
Latin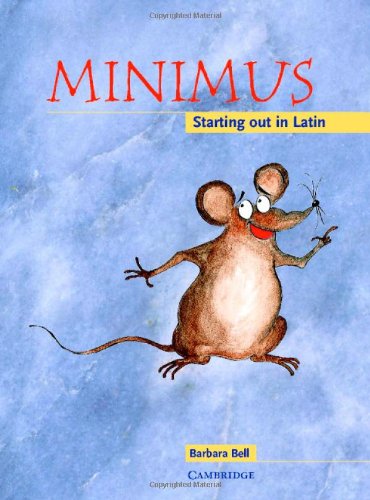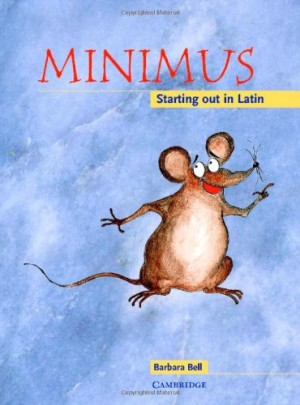 This year I'm teaching my kids very basic Latin. It was my plan to start this five years ago, but life happened. And I'm trying to be okay with the fact that not all my plans come to fruition.
Last year I received a review copy of Minimus which my younger boys love. They enjoy the cartoon format and following the story of the mouse named Minimus. So, they are following along with the book and CD in order to get some early exposure and having fun with a different language.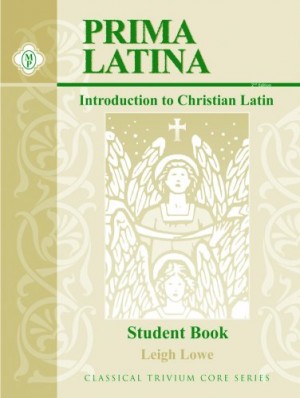 With my 5th and 8th graders, we're using Prima Latina and finding it very user friendly. A couple days a week, we play the pronunciation CD and go over the lesson together.
This is a very elementary program, but I actually prefer it to the Minimus curriculum. It's much easier to understand and seems to offer basic vocabulary is a very straightforward way.
An interesting difference is that the pronunciation rules differ between the two curricula. I found this fascinating, in a language-geek kind of way. A take-away from that is to choose one curriculum company and stick with it throughout the levels to avoid confusion.
I'm happy to let my younger boys are enjoying Minimus for early exposure, but they will probably do Prima Latina in a year or two.
Spanish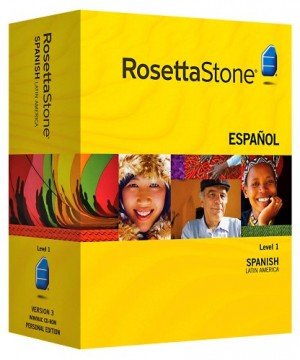 While I was a French major in college, we've come to the conclusion that Spanish is the more practical second language for our children to learn, especially since we live in California where Spanish is widely spoken.
We bought Rosetta Stone Level 1 in Latin American Spanish and all four boys are enjoying it. They get a little tripped up in their pronunciation, but I figure that will come in time.
Several of the boys would still like to learn French. (And yes, I should have been teaching them all along!) We'll see how we can work in more language study over the years. It's my hope that basic exposure to different languages will spark in them an interest in at least one and that they will have a working knowledge of at least one secondary language by the time they reach college.
But, you know about the best laid plans….
What are YOUR favorite ways to teach Math, Science, and Foreign Language?