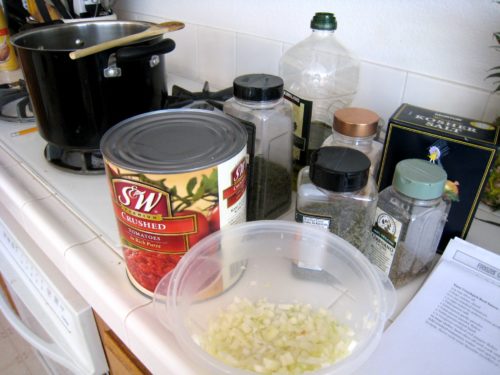 Well, Thursday and Friday are kind of a blur. I spent a lot of time in my kitchen recently freezer cooking, starting on Thursday afternoon. But, we now have a freezer full of meals and meal components for the coming month. I didn't get everything from my May Freezer Cooking Plan done. But, I did enough to keep me out of the kitchen in the next few weeks.
Here's what I accomplished:
Main Dishes
1 dinner Stuffed Chicken Breasts*
2 dinners Chicken and Bacon Subs*
2 dinners Pizza Subs*
6 dinners Marinated Chicken
3 dinners Pizza Kits
24 Burritos/Chimichangas
10 cups Red Sauce
2 dinners Shredded Chicken

Side Dishes
2 loaves Garlic Bread*
3 dinners Garlic Mashed Potatoes*

Breakfasts
24 slices Oven French Toast
36 Cinnamon Rolls
64 Chocolate and Regular Butterhorns

The *asterisk denotes that these recipes were experiments. I will be sure to share them if they are good.
If you participated in this month's Freezer Cooking Days, don't forget to share your progress report over at Money Saving Mom today.