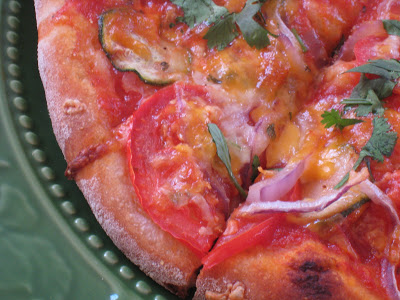 This month I'm focusing on using up what's in my pantry, fridge, and freezer. The New Year is a great time to take stock, plan goals, and move forward. We're trying to do that with our eating habits this month. In my kitchen I have quite a bit of excess, lots of chicken and meat in the freezer as well as pasta and grains in the cupboards. I even have meals in the freezer from November Freezer Cooking that we haven't enjoyed yet. Additionally, we're making some diet changes around here, so I want to use up some of the less-than-healthy ingredients to make way for some more nutritious choices.
This past week I set out to take an inventory of what was in my two freezers as well as the kitchen cupboards. Have you done this recently? Even if you're not going to eat yourself out of house and home this month, it's a good practice to be in. You'd be surprised at what lurks in your pantry!
How to Inventory Your Kitchen
take everything out of your refrigerator, freezer, or cupboard
throw away any food that is outdated or spoiled
sort food items by type (meat, vegetable, grain, prepared food items, etc)
make a list of the different items you have as you return them to their storage areas.
replace items in such a way that they won't fall on someone's foot when they go to retrieve them.
If you do this once a month, you'll easily be able to create menus just by glancing through your inventory lists. Once I had an inventory of all the food I had stored, I created a monthly meal plan. Here's my rough draft of what we'll be eating in January. (Subject to change.)
1. Picnic at the zoo. Dinner out (details
here
)
2. Lazy day at home. Guest post from Money Saving Mom
here
.
12.
Turkey Pot Pie
, Green Salad
13.
Peanut Butter Chicken
, Broccoli
14.
Rice and Beans
15.
Pizza
and
Salad
16. Chicken with Wild Rice, Vegetables, Corn Bread
17. Mixed Grill (fish and
Buttermilk-Yogurt Marinaded Chicken
), Rice Pilaf, Green Salad, Garlic Foccaccia
18. Stuffed Pasta Shells, Green Salad
19. Swedish Meatballs, Mashed Potatoes, Steamed Carrots, Rolls
20. Burrito Bowls
21. Stir Fry
22.
Pizza
and
Salad
23.
Roast Chicken
,
Quick Seasoned Rice
, Vegetables
24. Fish Tacos
25.
Shredded Beef
, Gravy, Rice, Salad, Fresh Bread
26. Pasta with Ragu, Green Salad, Foccaccia
27.
Chihuahua Chili
and Cornbread
28. Black Bean and Cheese Enchiladas,
Mexican Rice
, Salad
29. FishPapa's Birthday! Grilled Fish, Rice Pilaf, Green Salad, Whole Grain Bread
30.
Shredded Beef Tacos
,
Beans
and
Mexican Rice
31.
Pizza
and
Salad
***Have you joined the Eat-from-the-Pantry Challenge? Over 700 people have signed up on our Facebook event page! Come back bright and early tomorrow morning to link up your progress reports.***
What are you cooking up this week? Do you have a meal plan? If not, how come?
For more meal planning inspiration, visit I'm an Organizing Junkie every Monday.