Why should you meal plan? It can help you eat healthier on a budget, that's why!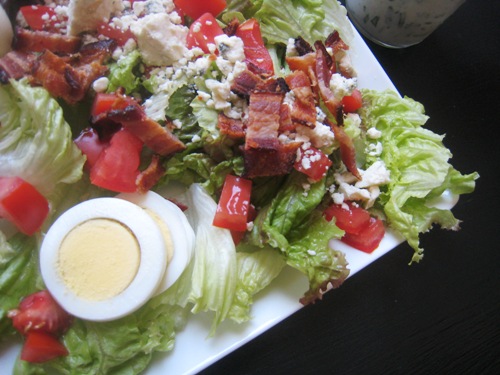 I first started meal planning when I was a teenager. As the oldest of five kids with working parents and a love of cooking, I decided I wanted to make dinners throughout the week. I would find recipes, write out a plan, and go shopping. It was met with mixed reviews by my family, but it was good practice for today.
If I don't have a meal plan each week, we do fine. But, with six kids who all enjoy eating, it's so much nicer to have a plan in place. I recently instituted a regular rotation for summer breakfasts and lunches. Now, that we've run it through its paces for a week, it seems to be a winning idea.
Why do kids seem to want to eat more during the summer??
Meal planning is a great way for you to save money, save time, eat better, and avoid the questions and badgering of hungry children late in the day. It can also be kind of fun.
Doesn't everyone talk about the next meal before the current one is finished?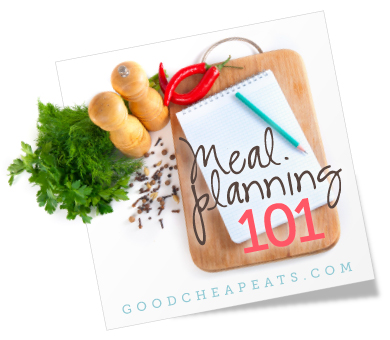 If you'd like a primer on writing your own meal plans, check out my series: Meal Planning 101.
Perhaps you're not quite there yet? You'd really like a meal plan, but you don't want to expend the creativity. I get that. There are hundreds of meal planning services out there who will do it for you — for a fee. However, you can try out a bunch of different meal plans here on Life as MOM – for FREE.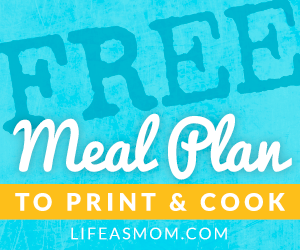 Did you miss a meal plan? Check out the list and choose one for the coming week:
Weekly plan #1 (jalapeno chili, lasagne, cheese soup, pork chops, pasta salad)
Weekly plan #2 (grilled fish, bolognese, vegetable soup, queso fundido, baken chicken)
Weekly plan #3 (Protein-Style, gluten/dairy-free adaptions)
Weekly plan #4 (meatloaf, enchiladas, pesto pizza, buffalo chicken, chili)
Weekly plan #5 (Dinners on the Go)
Weekly plan #6 (The Ham Plan)
Weekly Plan #7 (burrito pizza, tortellini soup, fajita omelet, chicken salad, steak gyros)
Weekly Plan #8 (The Chicken Plan)
Weekly Plan #9 (pulled chicken, chile cheese bake, creamy chicken pasta, calzones, BBQ)
Weekly Plan #10 (grilled chicken, caesar salad, basil chicken pizza, crockpot enchilada, pan bagnat)
Weekly Plan #11 The Kid Plan (tacos, chicken strips, burgers, brats, and pizza)
Weekly Plan #12 The Meatless Plan (sunbutter noodles, asparagus soup, pesto pasta, beans and rice, enchiladas)
Still not convinced that Meal Planning can save your bacon?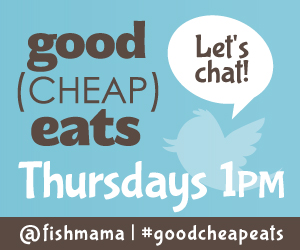 Let's chat about meal planning later this week on Twitter. Along with Laura from I'm an Organizing Junkie and Lynn from Lynn's Kitchen Adventures, I'll be hosting a chat about meal planning and how it can save you money. Follow me @fishmama and track the conversation with the hashtag #goodcheapeats.
There will be more chats throughout the summer on a variety of topics (freezer meals, slow cooking, allergies, etc), so be sure to tune in on Thursdays at 1pm PST.
Do YOU meal plan?
Why or why not? Let's chat in the comments.