Meal Planning: December Meals in 5 Minutes
We are a participant in the Amazon Services LLC Associates Program, an affiliate advertising program designed to provide a means for us to earn fees by linking to Amazon.com and affiliated sites. We participate in other affiliate programs as well. For more details, please see our disclosure policy.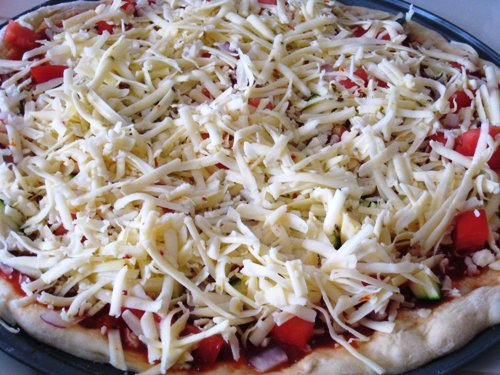 I love having a full freezer. Have I told you that recently? It makes planning so much easier!
I planned out this month's meals in about five minutes. I had a freezer inventory sheet by my side as I sat at the computer with my planner open. I clicked to page 96 in Organizing Life as MOM and filled in all the blanks of my monthly meal planning sheet.
The Method to My Madness
I knew I wanted to eat out once a week. This is to have a treat, but also to buy me some time for writing that cookbook I told you about. Take-out was an easy blank to fill in.
Next, Pizza Night? Once a week. Check.
Bargain meal night? That would be beans and rice or pasta with red sauce at least once a week. Check.
Special holiday events? Check.
Next I just filled in the different meals I have in the freezer. Easy peasy.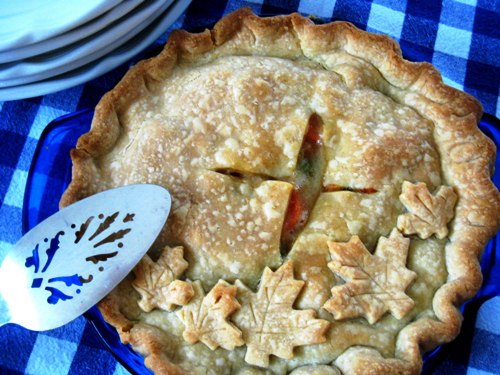 Our December Meals
1. Turkey Pot Pie, Spinach Salad
2. Take-out
3. Pizza Night
4. Chicken Parmesan, Pasta, Green Salad, Garlic Bread
5. Garlic Brie Bread, Big Green Salad, Fruit
6. Beef Enchiladas, Beans, Rice, Salad
7. Pasta with Red Sauce, Salad, Biscuits
8. Roast Chicken, Mashed Potatoes, Cranberry Sauce, Vegetables
9. Take-out
10. Pizza Night
11. Beans and Rice
12. Spaghetti and Meatballs, Garlic Bread, Vegetables
13. Beef Enchiladas, Beans and Rice, Salad
14. Grilled Tri-Tip, Twice Baked Potatoes, Salad
15. Garlic Butter Chicken, Rice Pilaf, Steamed Veggies
16. Take-out
17. Pizza Night
18. Shredded Beef Tacos, Rice, Beans, Salad
19. Turkey Sandwiches, Veggies, Chips
20. Lasagna, Garlic Bread, Green Salad
21. Pasta with Red Sauce, Biscuits, Vegetables
22. Take-out
23. Pizza Night
24. Tamales, Enchiladas, Beans, Rice, Salad
25. Ham, Scalloped Potatoes, Vegetables
26. Leftovers
27. Grilled Chicken, Quinoa Pilaf, Steamed Vegetables
28. Take-out
29. Pasta with Red Sauce, Garlic Bread, Vegetables
30. Pizza Night
What do YOU got cooking this month?