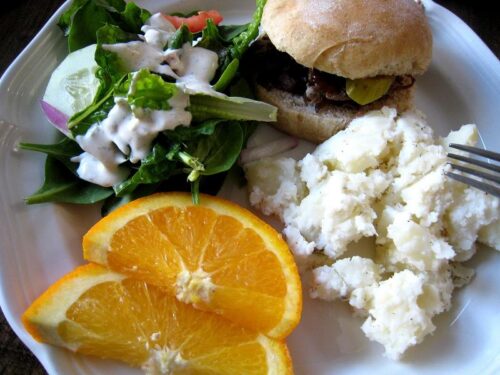 I don't know about you, but the back to school season is just a whirlwind for me. I realized that there are not enough hours in my day to do all that I want to or think I should do. As a result, I am so thankful for having established theme meals for our next few weeks of dinner.
In fact, this past week sandwich night was a HUGE hit. It helped that I took FishBoy6 grocery shopping with me that afternoon. While we were out, he saw a Subway and of course asked if we could have Subway for dinner. No, but we can make our own at home.
Mother of the Year award, totally. I even sliced pickles since that is one of the few "vegetables" my kids put on their sandwiches. This week I remembered to pick up black olives, so we are in business to mimic the $5 Footlong!

Curious about freezer cooking? Consider purchasing my cookbook, Not Your Mother's Make-Ahead and Freeze Cookbook from Amazon, Barnes and Noble, or your local bookstore. It's chock full with over 200 freezer-friendly recipes, planning pages, shopping lists, cooking plans, and basic and advanced how-to's to making freezer cooking work for any home, family, and lifestyle.
Planning easy weeknight suppers will help you this school year!
I promise. Consider some of the following easy fixes for dinner: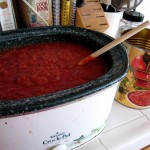 Cook it slow!
Get that slow cooker going in the morning and come home to supper all ready to go. Crockpot Red Sauce is one of my "go to" recipes for an easy dinner. I cooked up a big batch of this over the weekend. It's amazing what a crockpot can do these days. Make friends with it and you'll be so glad you did.
Since Mondays are Pasta Night around here, we'll enjoy the sauce atop noodles, with spaghetti and meatballs, and in Lasagna.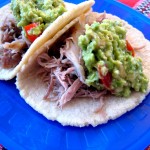 Belly up to the bar!
Lay out all the ingredients for DIY burritos, loaded potatoes, or tacos. Let everyone assemble his own plate. The kids will love to get creative and may be more likely to eat what they create. Include lots of veggies to choose from. For us, it's Taco Tuesday. I'm amazed how many tacos my kids can eat!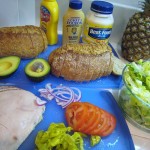 Make it a Sandwich night!
This is our new Wednesday night supper. Not only is it really easy to pull together, it can be made as gourmet — or not — as you would like. This past week, I bought Ciabatta and sub rolls, but realized that I need to just bake a few batches of focaccia for really easy sandwich bases. Filling choices are endless. This week we're doing turkey. But, I foresee chicken, tuna salad, and BBQ beef in our future. Thanks to a local billboard, the kids also want to try tortas.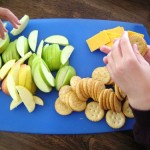 Try a guilt-free non-supper.
Aimee rounded up a bunch of great ideas that diverge from the standard dinner fare. They're easy, healthy, and pack lots of flavor. These meals are perfect for those days when things haven't gone according to plan, and you just need to nourish hungry bellies.
Our favorite is the "snacky lunch or dinner" that includes cheese, crackers or baguette, and fruit and veg dippers. Easy peasy. I stocked up at Costco last week to have this on standby.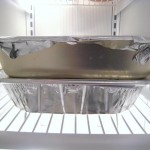 Dinner on Ice!
Spend a few hours and stock your freezer with meals to eat later in the month. (You knew I was going to say that, right?) Freezer meals are a "must have" during the school year, especially as the busy holiday season approaches. I've been so thankful to have a regular stash of meals to draw from.
This week Enchiladas are playing a starring role. I'll serve beans and rice on the side for my picky eaters.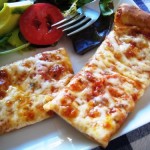 Pizza Night
Fridays is our Pizza Night around here. If I don't make it myself, we pick up one or two from Costco. Love it for the relaxing atmosphere and the celebratory spirit it brings to our kitchen. A great way to usher in the weekend.
For me, meal planning needs to be a simple affair during the school year. There are just too many other things going on, that I gotta get outta the kitchen.
What are YOU doing to make meal planning easier this school year?