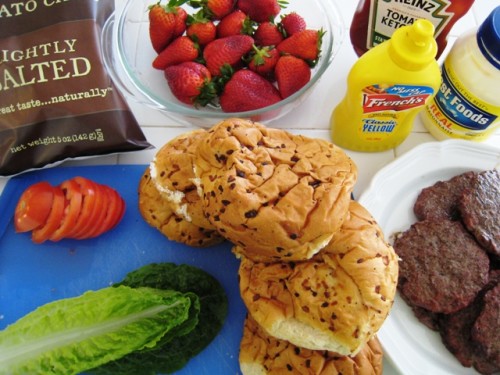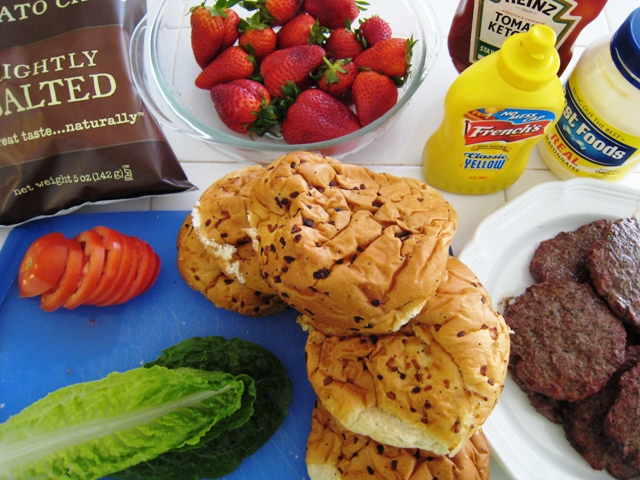 Over the last week, I've been diligently planning and cooking and shopping and cooking to fill my freezer. I think I'm just about cooked out. But, the beauty of freezer meals is that the hard part is done now.
Freezer Meals in Real Life
Sunday:
Monday:
Muffins and Smoothies – Muffin mix is already to go. Just mix up the red team and bake. Smoothies come together quickly in the magic bullet.
Burritos/Chimichangas – These go fast around here. I made 44 and we're down to about 20 now.
Pasta with Meat Sauce, Salad, Corn Bread – The sauce and corn bread are already to go in the freezer. Just boil some noodles and make a salad.
Tuesday
Wednesday (Birthday Boy chose the menu):
Eggs, Toast, Sausage
Chicken Pot Pie – This one threw me for a loop. Thankfully, I've got shredded chicken and broth in the freezer.
Out to dinner
Thursday:
Friday (Park Day)
Scones – going to mix up a double or triple batch and freeze the extras uncooked. Works like a charm!
Picnic Sandwiches
Pizza Night – dough, sauce, cheese, and toppings are already to go in the freezer. Easy night!
Saturday (Birthday Boy chose the menu):
What have YOU got cooking this week?
Get more menu planning inspiration at I'm an Organizing Junkie.