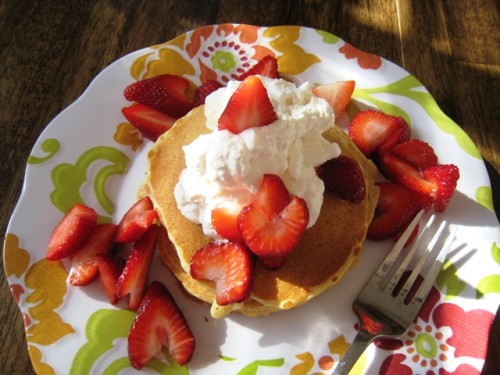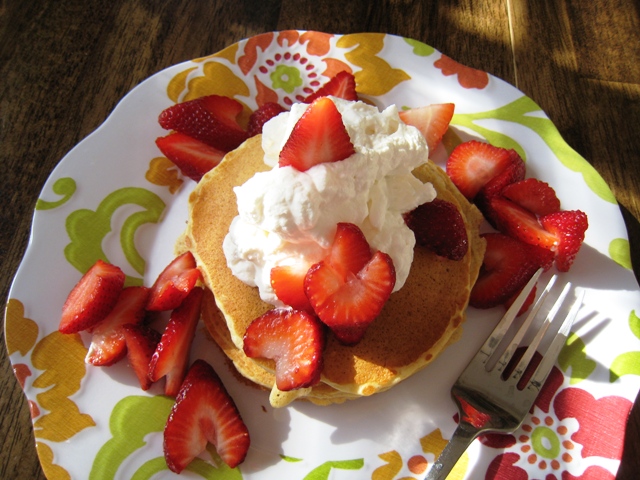 Used to be that I had a regular plan for breakfast all 7 days. And then FishBoy12 requested that I not feed them oatmeal on Monday mornings. And then FishBoy5 started requesting instant oatmeal every morning. And then I tried to do many things at once in the mornings, and it turned into a fend-for-yourself breakfast.
But I'm seeing the error of my ways. My kids and my kitchen will do better with a breakfast meal plan. But, obviously, it wasn't working with the plan or without. So, time for a new plan! I'm giving it a twist by allowing a few more choices. I'll let you know how it goes. With homemade convenience items, I think it will work well.
Sunday – cinnamon rolls, fresh fruit, sausage, hot cocoa
Monday – french toast or bagels, fresh fruit, milk
Tuesday – eggs and toast, fresh fruit, orange juice
Wednesday – muffins, smoothies
Thursday – cereal or oatmeal, nuts, dried fruit, milk
Friday – pancakes, sausage or bacon, fresh fruit, milk
Saturday – chef's choice
As for our dinnertime, this is the outlook for the week: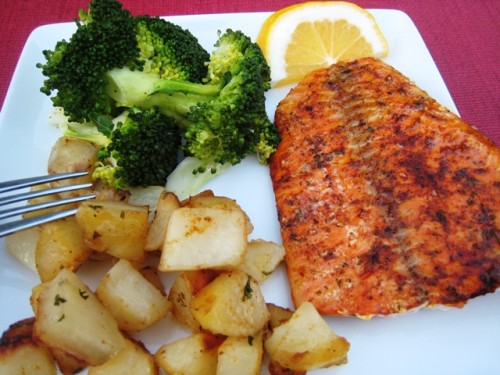 16. Baked Chicken, Roast Potatoes, and Green Salad – The chicken is prebaked and frozen. Potatoes and Green Salad are easy side dishes.
17. Grilled Fish, Seasoned Rice, and Steamed Veggies – An easy dinner to throw together. I'm thinking I might be able to cook the rice and steam the veggies at the same time in the rice cooker.
18. Grilled Dijon Chicken, Couscous Salad, Green Salad, and Pita Bread – The chicken and marinade are frozen.
19. Family Field Trip
20. Family Field Trip
21. Birthday Dinner
22. Meatballs and Mashed Potatoes, Gravy, Steamed Veggies – The meatballs and mashed potatoes are made and frozen. The rest is easy to pull together.