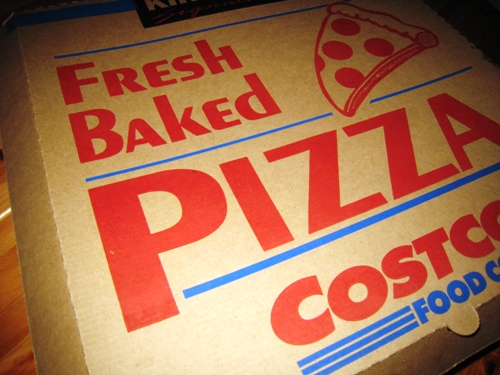 Last week, I whined and moaned about a bad head cold and a sore back. This week? Yeah, I've got some new ailments to report.
On Friday we went to our homeschool park day. I spied some kids being a little too wild on the play structure where FishChick 2 was playing so I started to bolt toward her, hopefully to whisk her to safety. Unfortunately, Little Speed Demon on Training Wheels came out of nowhere!
I have no idea where he came from, and like an awkward, animated cartoon figure, I flopped over him to land with my chin and throat on the pavement.* Needless to say, it brought back all kinds of flashbacks of my sophomore year in college when I flew over the handlebars of my own bike and landed the same way.
That time I broke my jaw, banged up a knee, and got stitches in my chin. This time, I banged up a knee and got four stiches in my chin. And the slit is in the exact place as it was 19 years ago. Weird.
I am soooooo very thankful that I did not break my jaw. This experience brought back 52 kinds of unhappy memories, including the five-week liquid diet. I know I want to lose weight, but not that much. Sheesh.
(For the brave of heart, there are photos on my Facebook page.)
The only thing that went according to plan on Friday was my meal plan! 'Member I had said we were going to have Costco pizza? Well, Costco is right around the corner from our medical group. Whoohoo! All was not lost. I must confess, I took a little pride in that fact that at least dinner was not tanked.
This week, I'm hoping for quick healing, less pain, and hopefully, some good eats.
Here's the plan, subject to change, of course:
10. Lawnmower Taco, Green Salad
11. Pepper Steak, Rice, Salad
12. Pancakes, Turkey Sausage, Fruit
13. Pasta with Red Sauce, Roast CSAVeggies (TBD), Salad
14. Baked Chicken, Quinoa Pilaf, Veggies, Cornbread
15. Pizza Night, ChiChi's Salad
16. Burgers, Veggies and Dip, Fruit Plate
Some tips for Pain-free Meal Planning
How do you make meal planning pain-free?
* The biker involved in this incident rode off into the sunset without a scratch.