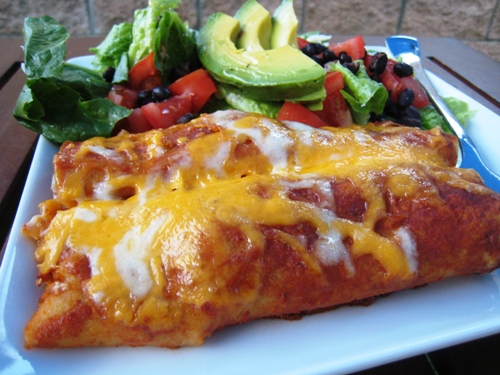 You know I love me a good menu plan. I've been faithfully tacking a meal calendar to my fridge since 1994. Oh my! That dates me, don't it?
Anyway, old grey hairs aside. Since I love to eat, I've spent a good deal talking about it over the years. And the ways that I approach meal planning have changed depending on my mood and the season. I've tried the 31 meals with 31 ingredients, planning a week at a time, the monthly plan, the ChickFilA meal plan.
For the last year or so, I've been able to consistently keep my freezer full of pre-prepped meals. And that, my friends, has been a huge help to my life as MOM. But, a full freezer does not a menu plan make.
I still have to decide on the order of meals as well as remember to thaw them. And often, I'm just pulling a meal component out of the freezer, like taco meat or marinated chicken. There are still some other players to complement the star of the show.
The Old Fashioned Way
This month I went back to Gramma's way of planning meals. I also call it the 1950's way of meal planning. Each day of the week gets its own assignment. Back in Gramma's days, it might have been pot roast or meatloaf instead of shredded beef enchiladas, but the method still works.
As school gets underway, I find that I need a little jump start on routines, so I've assigned each night a theme to its menu to make menu planning easier and to add a steady rhythm to our week.
I set up this pattern for our month:
Sundays – Grilling
Mondays – Noodles
Tuesday – Tacos
Wednesday – Sandwich Night
Thursday – Mexican
Friday – Pizza
Saturday – Burgers, Hot Dogs, and Other Hand Held Items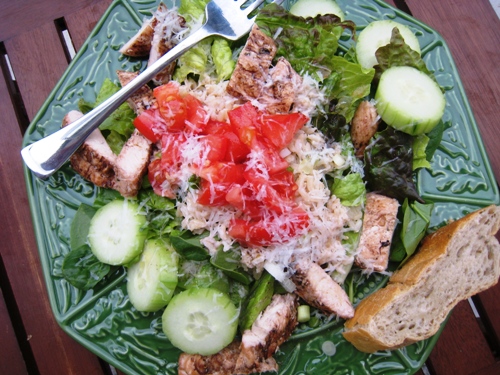 And, no, I don't think it's going to be boring, because there is so much variation in each of those categories. And ya know, sometimes predictability is a good thing, it's called tradition. Either way, it's going to be a tasty week!
This week, my pattern morphs this way:
What are YOU having?
Don't forget to check out 100s of real life meal plans at I'm an Organizing Junkie.