Busting out of the same old, same old this week. I'm featuring someone else's meal plan! Amy from The Finer Things in Life has graciously provided me with her meal plan for the week as well as some tips for you. It's so nice to get a perspective other than mine, is it not?


If you're dying to know what the FishFam is eating, hop over to Amy's place today.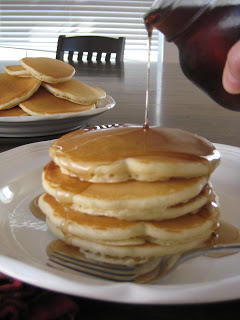 Often the most mundane of homemaking routines are exactly what keeps the household running smoothly. Menu planning is one of those not-so-glamorous tasks that saves my sanity and prevents poor food choices for my family.
When planning our weekly meals, I try to organize around the following whats:
What ingredients do I already have on hand?
What new recipes have I found that would be fun to try?
What evenings are going to be spent at ballgames or other events?
What's the weather going to be like? (We've been eating a lot of soup lately. Brrrr)
Because I generally have a freezer full of locally-raised beef and chicken, protein isn't an issue. Protein variety, however… that one can get me. We eat a lot of beef!
Although we have a bargain-priced stockpile for emergencies (read: crazy mornings!), I'm not a big fan of cereal. A hot breakfast fills and nourishes us best, so morning meal plans usually revolve around eggs (scrambled or fried) with toast or muffins, lazy granola, pancakes or waffles with homemade syrup, or hot oatmeal with raisins.
Lunch is also a weekly rotation of leftovers, quesadillas, or sandwiches (peanut butter and honey or grilled cheese) with fresh fruit and carrot sticks.
Here's the supper plan for this week:
Do you have any whats that you plan your meals around? What works for you?
Don't miss the weekly menu round-up over at OrgJunkie!
— Amy is a tiny-town coach's wife and former teacher-turned-mother of three littles. At The Finer Things in Life she writes about embracing the extraordinary in every day.