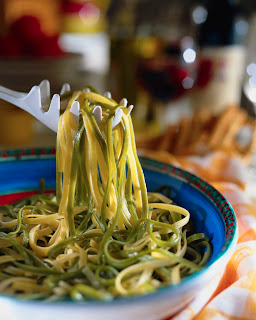 A few weeks ago I planned out a month's worth of meals. It's not hard to do. I just quizzed my family on their favorite meals and wrote them down.
(Why their favorite meals? Because I grow weary of wheeling and dealing at dinnertime. Eat four more bites and you can be done. You know the story. It just makes more sense to make what they'll eat, provided that it's nutritious and in the budget.)
So, then I plugged those meals into a list numbered from 1 – 31, for each day of the month. I accounted for weekend pizza nights, football games, and birthdays. This was Plan A.
Plan A was dependent on sales providing certain ingredients AND my not blowing all my grocery money early in the month. Yeah, and Ahem. Anyway, we're moving to Plan B for the rest of the month: use up what we have.
I've gone through the storehouses and seen that there's not much I have to buy, besides milk, cheese, and lettuce. We pretty much have everything we need for quite a few meals.
For instance, in my cupboards and freezer I have the following:
8 boneless, skinless chicken breasts
two chickens
6 pounds ground beef
2 roasts
1 lb. bacon
a frozen lasagna
corn tortillas
tortilla chips
Macaroni Grill Dinner Kits
pasta sauce pasta
beans
rice
broccoli
potatoes
green beans
carrots
apples
With those ingredients I can make these dinners:
grilled chicken, rice pilaf, grilled veggies, salad
Boules de Picolat, boiled potatoes, steamed veggies
bean tostadas, fruit salad
chicken parmesan, pasta, salad, garlic bread
beef chili and cornbread
chili dogs
pizza
peanut butter chicken
beans and rice
roast chicken, rice pilaf, veggies
beef stew over mashed potatoes
whole chicken on the grill, pasta salad, and veggies
Basil Cream pasta with chicken
lasagna
So, we'll be digging in with what's already here.
As for the rest of this week's meals, here's what's on the docket for:
Breakfasts
cinnamon rolls
Apples and Oatmeal
eggs and toast
cereal
maple-oat scones, yogurt, and fruit
waffles
Pancake Saturday (Did you miss the first episode of Our Very Own Little Food Network? Check it out here.)
Lunches
Sunday afternoon take-out
picnic at the beach (yeah, it's true.)
corn dogs, veggies
tuna sandwiches and apples
pasta salad
leftovers
potstickers and rice
Do you find that you have to go to Plan B? Why?
Related: Check out I'm an Organizing Junkie's Meal Planning Monday.