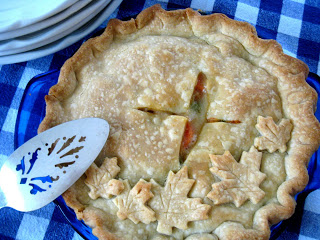 'Member last week how I cooked up a whole mess of stuff to freeze? Well, this week, it's time to put my feet up. It's not that dinnertime will be completely devoid of work. I'll still need to heat up main dishes and prepare sides, but the bulk of the cooking is already done for me. Yeah!
Here's how it's going to come together, Lord willing.
Sunday
Taco Soup w/ chips – This is a crockpot meal using precooked and frozen beans and taco meat as well as a few canned goods and spices. My 7 year old could (and probably will) make it.
Grilled Chicken Breast – previously marinated and frozen – with cheesy potato bake and a green salad
Monday
Pasta, topped with red sauce from the freezer, steamed broccoli, foccaccia bread
Tuesday
Queso Fundido and Beans – pulled from the freezer and heated – with Mexican Rice and tortillas that come together very quickly. Fresh fruit for a side.
Wednesday
Hot dogs and brats with grilled peppers and onions, veggies and dip
Thursday
Chicken Pot Pie – from the freezer – green salad
Friday
Pizza Night – sauce, cheese, and pepperoni in the freezer – ChiChi's Salad
Saturday
BBQ Pork Sandwiches – pork from the freezer – Oven Baked Fries, Veg and Dip
If you can, I highly recommend your doing some cooking ahead. As you can see, I'll still be doing some dinner prep, but the hard stuff is already done. I have my own convenience foods at the ready. At last count, I had the makings of 39 meals in my freezer! Even if you just doubled two dinners each week this month, you would buy yourself a free week of cooking. I bet you could do it.
What do you think?
For more meal planning inspiration, visit I'm an Organizing Junkie every Monday.