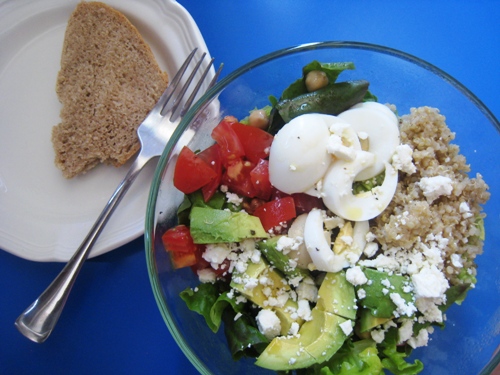 So, last Sunday as soon as I hit publish on this post, I pulled that turkey from the freezer, all 13.5 pounds of it. Last night, it was still icy. Not sure what gives! But, this morning, before I'd even had my coffee, I popped that bird in the oven. Several hours later and much goop on my hands, I have 10 cups of chopped turkey meat, 2 sliced turkey breasts for sandwiches, and a full crockpot of homemade stock cooking. Yeah for turkey!
Since I didn't have the stress of a big Turkey Dinner to serve — we'd already had lunch — I was more patient with the carving and got a lot more meat off it than I might normally have done. I'll make chili, soups, enchiladas, and maybe a pot pie with the chopped meat. But, for now, it's chilling in the fridge while I decide.
Turkey is rarely photogenic. Just saying.
Now that that's off my list, I can move on to our meal plan for the week. Yesterday I mentioned how we're at a crossroads of convenience, quantity, quality, and cost, as regards to the foods we eat.
My family's appetites are growing and I will need to be more creative in keeping snacks on hand and in serving "enough" food at mealtimes.
I don't want to spend all day in the kitchen, so I'm strategizing my freezer cooking this month so that we have a lot of ready-to-eat choices.
While I am leaning more toward unprocessed foods, I just can't do it all and I don't want to — or feel that I have to. I'm trying to be wise about the store conveniences I do buy. Hello, Trader Joe's?
I am in the process of reconciling convenience with good eating habits. As such I need to step up my game a bit when it comes to make ahead meals. That pantry challenge last month made me a little lazy. I see a big freezer cooking day in my future, sales on meat or not.
I also have a kitchen list to work my way through this fine Sunday afternoon:
Clean out the fridge.
Prep veggies for snacking.
Prep cheese sticks and cracker cuts and grated cheddar from a large block.
Bake cookies and zucchini bread and zucchini cake.
Roast poblano chiles.
Make more granola.
Make waffle mix.
As you can see, I have my work cut out for me. But I know that if I do it tonight or tomorrow, I'll have a smoother week when it comes to feeding the hobbits that call me Mom.
(Edited to add: I didn't realize I'd actually do this today. But, I'm doing it, so I thought I would chart my progress. I'm thinking this is the way to go for Sunday afternoons/evenings.)
Here's my meal plan for the week:

Breakfasts
served with fruit
Smoothies
Fried Eggs and Toast
Yogurt and Toppings (like honey, maple syrup, granola, nuts, or fruit)
Rice or Oatmeal with Toppings
Cinnamon Zucchini Waffles
Maple Granola
Pancakes

Lunches
served with fruit and veggies
Sunbutter Sandwiches
Grilled Cheese/Quesadillas
Cheese and Crackers
Sandwich Bar
DIY Pasta Salad
Beans and Rice
Salads for me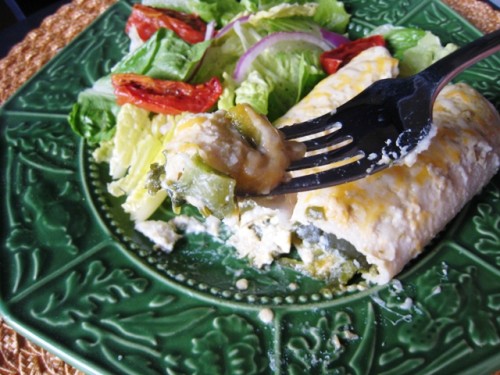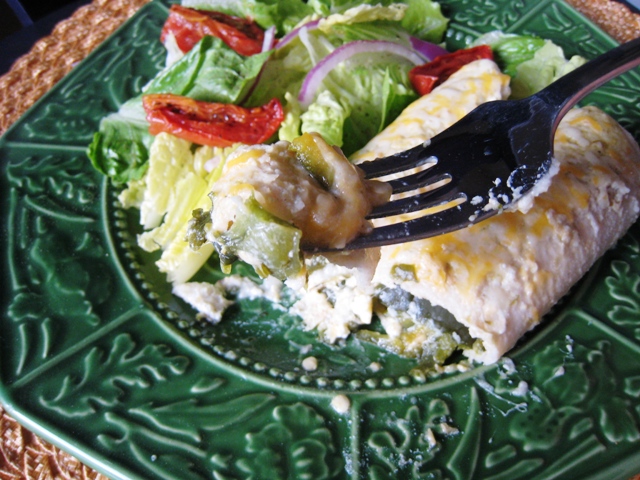 Dinners
served with a green salad
Turkey Sandwiches
Turkey Taquitos
Pasta with Red Sauce
Meatloaf and Rice Pilaf
Grilled Fish and Israeli Couscous
Poblano Enchiladas
take-out (let's be real)

Snacks
Farm-style Oatmeal Cookies (egg-free)
Trader Joe's Dunkers
Veggies and Trader Joe's Hummus (yes, I know I could make homemade)
Crackers and Cheese
Sunbutter and Celery
Zuccchini Bread
Chocolate Zucchini Cake
How do YOU reconcile a busy life and good eating habits?