It used to be that I spent about three hours preparing the evening meal. I looked at it as my hobby. I love to cook and I love to eat.
While those characteristics haven't changed, I am no longer a young newlywed with few obligations. I know that our nest will be empty all too soon and I'll have plenty of time for elaborate, gourmet meals.
But, that's not the season I live in. Instead, I need quick, easy, cheap, healthy, and delicious. Well, now, ain't that a tall order to fill?
I'm finding that it is within reach if I
It may sound boring, but really, I can add a few tweaks here and there to ensure that we eat well and happily.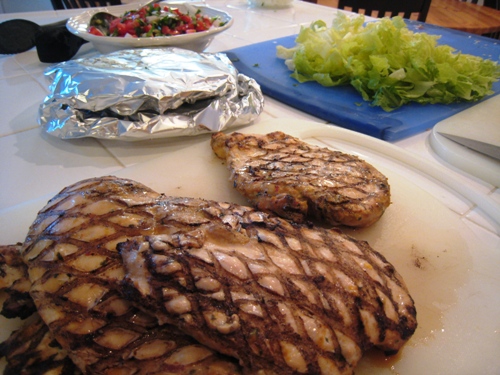 Putting all those tasks into practice, here's our meal plan for the week:
What have you got cooking?