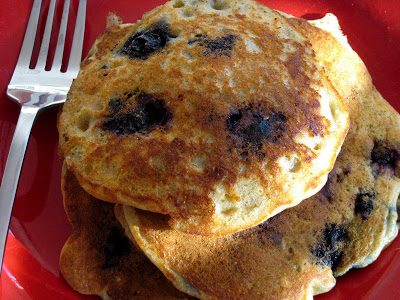 My children are always hungry, veritable hobbits, I tell you. And so, I have to stay a few steps ahead of them or I will spend all my days in the kitchen. Last week I planned out a month of dinners and followed it up with a 2-Day Cooking Bash to fill the freezer with said dinners. It's been so nice not to have to think — or cook, especially as I came down with some respiratory grunge which has left me unable to yell at speak with my family. Being sick makes me extra thankful for all last week's hard work.
Here's the balance of our month:
8. Grilled Tri-Tip*, Baked Potatoes, Green Salad
9. B-day Dinner! Sauerkraut and SpareRibs, Boiled Potatoes, Bday Cake
10. Baked Chicken, Mashed Potatoes, Cranberry Sauce, Steamed Broccoli
11. Carnitas Soft Tacos, Guacamole, Beans and Rice
12. Taco Soup, Indian Shuck Bread, Green Salad
13. Pizza and ChiChi's Salad
14. B-Day Dinner! Lasagna, Pasta w/ Sausages, Foccaccia, Green Salad
15. Bernie's Grilled Chicken*, Grilled Veggies, Salad, Quick Seasoned Rice
16. Roast Chicken, Garlic Potatoes, Green Beans
17. Summer Rolls – no, it's not summer – but these are easy and delicious!
18. Tacos
19. Beans and Rice
20. Pizza and ChiChi's Salad
21. Pasta w/ Red Sauce, Green Salad, Garlic Bread
22. Hamburgers on Homemade Buns and French Fries, Veggies and Dip
23. Potstickers w/ Dipping Sauces*, Rice, Broccoli
24. BLTs, Potato Salad
25. Pasta w/ Meat Sauce*, Corn Muffins, Green Salad
26. THANKSGIVING w/ the Grandparents
27. at the G'parents
28. at the G'parents
29. Shredded Beef Enchiladas*, Beans and Rice, Green Salad
30. Chicken Stir-fry w/ Sauteed Rice Cakes* (an experiment w/ Asian ingredients)
And so the next question, which my 12 year-old asks every night at bedtime is,
So, What's for Breakfast?
It may seem odd to plan for breakfast. Like, what kind of OCD Mother are you that you have a meal plan for the mornings? I never said I was normal. But, I know what works. I've done this for several years and it helps us.
I have a plan for the mornings after the baby's been up all night and I'm exhausted.
I have a plan for the mornings when everyone is up at one time, before the sun, before the coffee kicks in.
I have a plan to mix things up and vary our meals so that we don't eat bargain cereal every morning.
Most weeks, we have the same thing on Mondays, and the same thing on Tuesdays, and the same thing…. you get the picture. I make seven different kinds of breakfast, sometimes varying it with sales or how "with-it" I am. Sometimes, we have pie for breakfast. But, this is the basic jist:
Sundays: Cinnamon Rolls (make them Saturday night and bake them in the morning), fruit
Mondays: Oatmeal with Cooked Apples
Tuesdays: Eggs and Toast, sometimes with bacon or sausage
Wednesdays: Cold Cereal
Thursdays: Muffins, scones, or other baked goods and fresh fruit or smoothie
Fridays: This used to be waffle day until the waffle maker bit the dust, so now it's Pancakes
Saturdays: Chef's choice
This pattern is a no-brainer for me. It provides variety for my family and guidance for me when I-can't-think-straight-cause-everyone's-clamoring-for-food-at-once.
For more meal planning inspiration, visit I'm an Organizing Junkie.