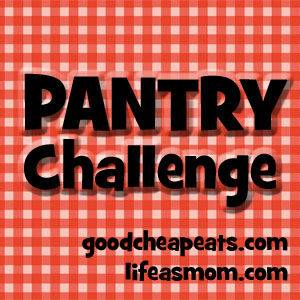 I'm entering the final week of my pantry challenge. I'm making it an even 4 weeks and ending on Friday. Carry on until Monday if that's your druthers.
It's been harder than I expected in some ways. We've run out of milk and produce more often than I thought we would. Side dishes have been dwindling as well.
This challenge has been easier than I thought it would be in other respects. My freezer was pretty well stocked with proteins. In fact, I think I'll still have a turkey and several roasts when this is all said and done.
Overall, it's been good. I've been more deliberate in thinking through what's left in my grocery envelope. But, I've also been a little more stingy — or felt that way — with my family. But, more on that next Sunday when I share a wrap up.
It's never too late to start your own pantry challenge. To check out the details and join in, go here. And to read what we've really been eating, pop over to my food blog.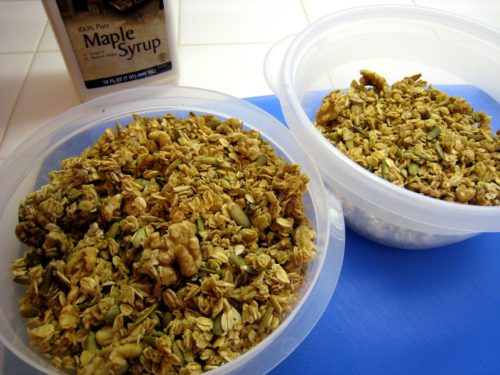 Meal Planning the Easy Way
This month, meal planning was pretty easy. Each week I used a fillable planning page, page 95, to be exact, from my planner. On one side I listed all our breakfasts, lunches, and dinners. On the other side I listed the groceries that I didn't already have to complete those meals. This was essential to making the Pantry Challenge work since I needed to focus my grocery spending on our "needs" first.
Here's the plan for this week:
Breakfasts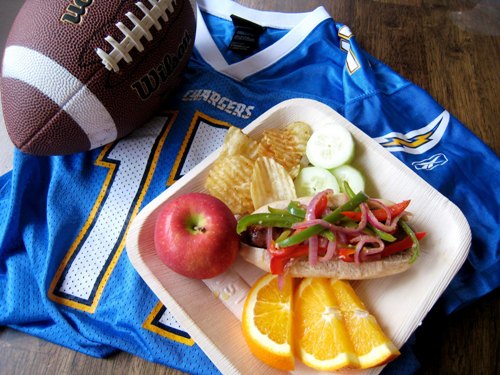 Yes, I know the Chargers are out of it. But, one can always dream of next year….
Lunches
Chili
Garlicky Chicken Noodle Bake
Leftovers
Dinners
Roast Chicken and all the fixins
French Dip Sandwiches
Beef and Barley Soup
Tacos
Spaghetti with Homemade Ragu
In comparing last week's plan to what we actually ate, I see that I didn't exactly follow our plan. But, we had a target to shoot for. And that's better than aiming at nothing.
How does Meal Planning help your daze?
Don't forget to pop over to Organizing Junkie for more meal planning inspiration.