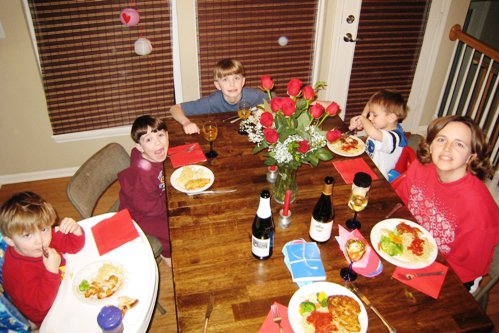 This week on LifeasMOM is all about Loving Life — finding ways to help each of us enjoy life a little more. And of course, meal time is a delicious part of that.
Plan a fun Valentine dinner
I am a sap. Not the very sappy, teacher-ish, Valentine clothes. Yes, I once owned that sweatshirt — and wore it every Valentine's day. My toddlers loved it.
I don't own the sweatshirt anymore, but I am still sappy — especially when it comes to Valentine's day. Long time readers will know that our Valentine dinner is the same every year — the same menu as the first meal I ever cooked for my husband before he was my husband. If it's Valentine's day, then it's Chicken Parmesan!
This year we're having Stuffed Chicken Parmesan with Spaghetti and Red Sauce.
That was one easy meal to plan. What about the rest of the month?
Well, since I stocked the freezer with some new freezer meals, I've got a good variety of choices. And with my meal planning pages in my planner, it took a matter of minutes to type in the meals for the rest of the month. I just clicked on the fillable fields, typed in my menus, and printed that out. Now a nice list of meals is displayed on my refrigerator door.
Theme Nights Return
To further simplify my meal planning, I'm going back to theme nights. My Fall meal theme nights worked really well, but then I fell off the wagon when Christmas came. And you know, the Pantry Challenge was a hodge-podge of meals.
Time to get back to easier mealtimes!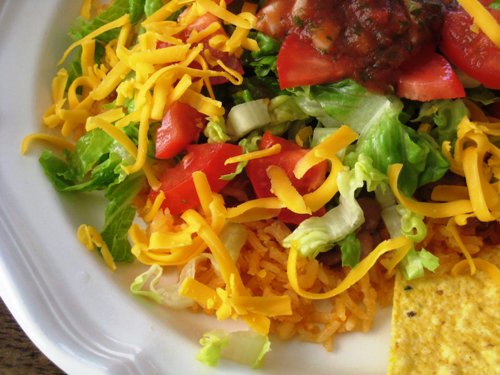 Date Night: Easy Dinner
One night a week my brother comes over to watch the kids while hubs and I head out for a quick dinner for two.
When a babysitter is on duty, it's nice to have a quick and easy meal for them or me to pull together. Some that I am drawing from this month: pasta with red sauce, beans and rice, and sandwiches.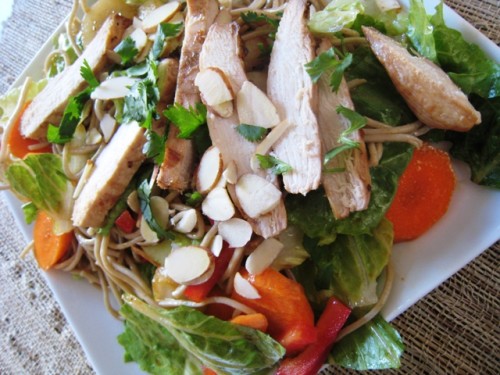 Grilled Chicken
Marinated chicken is one of the easiest freezer meals I make. And chicken breasts or chicken tenders are often on sale, making it economical, too. Plus, we don't easily get bored of it since there are so many ways to dress it up: Grilled Chicken Tacos, Quesadillas, and Asian Chicken Salad with Noodles. This is a great weekly theme for us.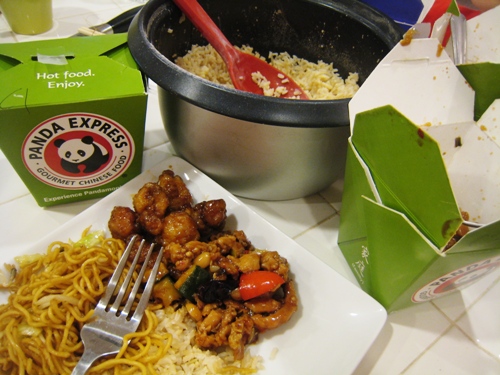 Cookbook Night: Another Easy Dinner/Planned Take-out
As you know, I am working on a cookbook that is due to my publisher in June. So, we have decided as a family to dedicate one day a week to Cookbook Night. It basically means I get a hall pass from dinner prep and clean up and sequester myself in the office to write. This is the ideal night to have another easy dinner, like grilled cheese sandwiches, or planned take-out.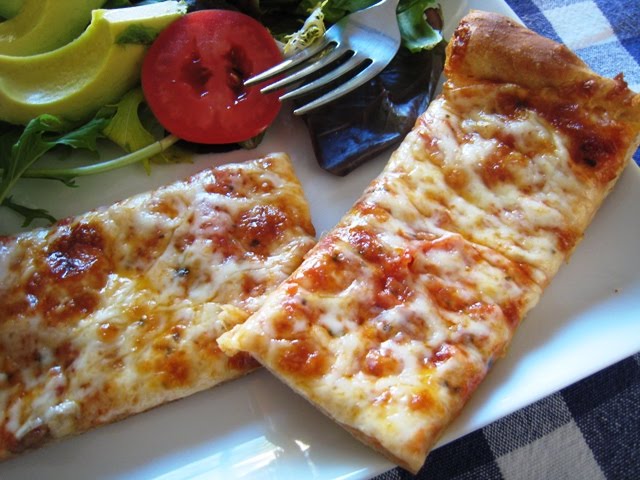 Pizza Night
Pizza Night is a regular fixture in our weekly routine. And now that not one, but two friends have told me how life changing it is to use parchment for baking pizzas (no clean up), I am looking forward to more delicious — and tidier — pizza nights. It's been awhile since we had the Jalapeno Burn or Burrito Pizzas, so I'm planning for them this month.

Soups, Stews, and Chilis
I've decided to bite the bullet and press on with Soup Night, regardless of the whines, moans, and groans that might come my way. Soup is a frugal meal and a great way to disguise vegetables, so we're going to enjoy some different soups and stews — even if it kills us.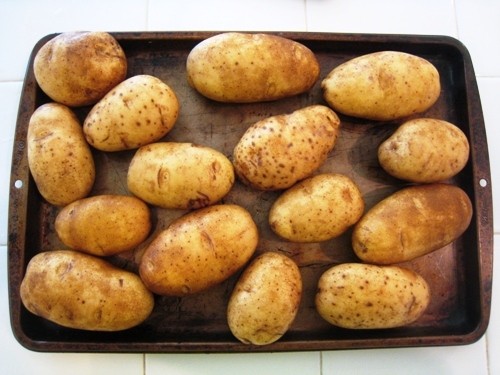 Meat and Potatoes Night
In a household of five men, you can't go wrong with meat and potatoes. It's filling and if there's one thing I'm learning is that it's best to keep my children full! I'll be combining the cooked chicken and beef that I made for freezer cooking in different ways to make filling meals with potatoes and veg on the side.

Chef's Choice
I reserve the right to serve whatever strikes my fancy at least once a week. It could be Shrimp Tacos or Poblano Chile Enchiladas or the aforementioned Chicken Parmesan. Yum! It will probably be weird. And my kids will probably eat side dishes, but I'm okay with that.
What kind of theme nights are YOU featuring these days?
Don't forget to visit Menu Plan Monday for more ideas about meal planning.