Meal prep is not just for hipsters and body builders. In fact, all savvy home cooks should be prepping food in advance to use throughout the week. It makes life easier!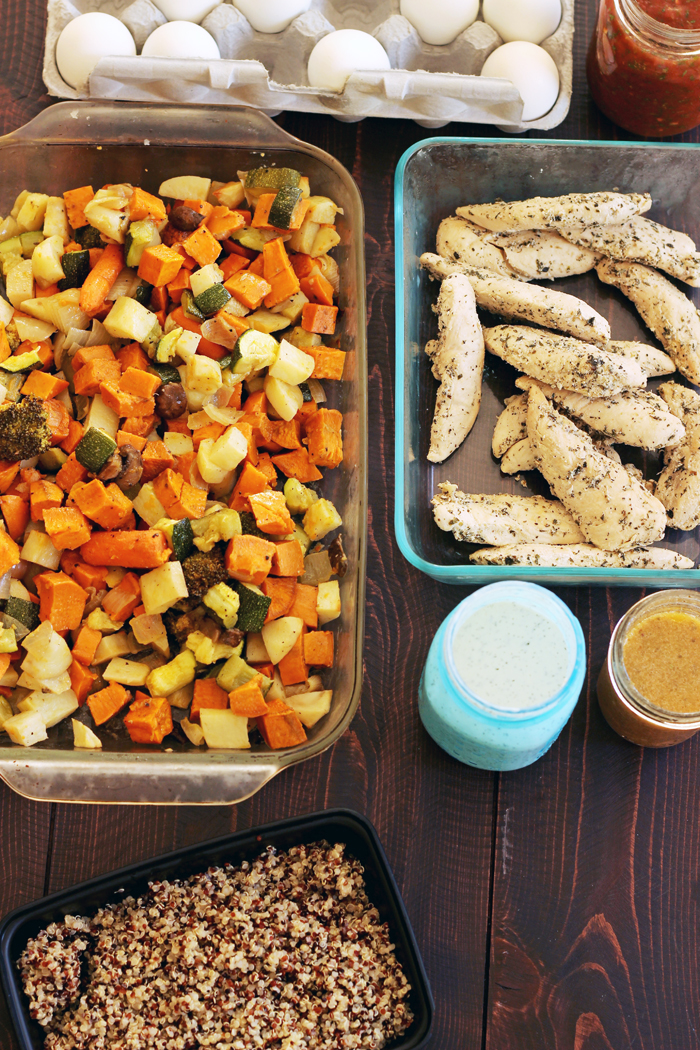 You know that I love my freezer. Soooo much so that I wrote a cookbook chock full of freezer-friendly recipes. Make ahead makes me happy.
But "make ahead" does not have to be limited to the freezer. In fact, there's a wealth of things that can be prepped in advance and stored in the pantry or the refrigerator for use later in the week. These days the hipsters call it "meal prep". Ironically, they think they've discovered something new, but no, our grandmothers would do as much make-ahead as they could because they were smart like that.
They just didn't have the fancy black plastic boxes.
Weekly meal prep isn't complicated or some fancy art that you need to study. Think about the things that you use every week that you prepare regularly. In your life as Mom, I bet you "go through the motions" several times a week to make cheese slices, veggie dippers, or baked goods.
I know I do. In fact, for months before I started doing weekly meal prep, I would whisper to myself, "You really should just set aside time every week to do all this stuff, so you have it already done."
About six years ago I finally put feet to my good intentions. I made a list of food items that needed to be prepped for the week, and then I set aside time during my toddler's nap to knock out the preparation of some of those meal items. My meal prep practice has evolved over the years so that now, instead of making my husband's lunch every night or at 5 am before he leaves for work, I prepare a week's worth of lunches for both of us.
Holy cow! What a blessing it is all week to have on hand all sorts of healthy snacks to hand the kids or prepped ingredients to use to pull together the week's meals.
Some of the things that I meal prep on a weekly basis would include
grated cheese for quesadillas, salads, and tostadas
cheese slices for sandwiches and snacky lunches
vegetable dippers for snacks, side dishes, and to include in stir-fries or salads
granola or baked oatmeal for breakfasts
hard cooked eggs for meals and snacks
salad fixings
baked goods for meals and snacks
lunches packed and ready to go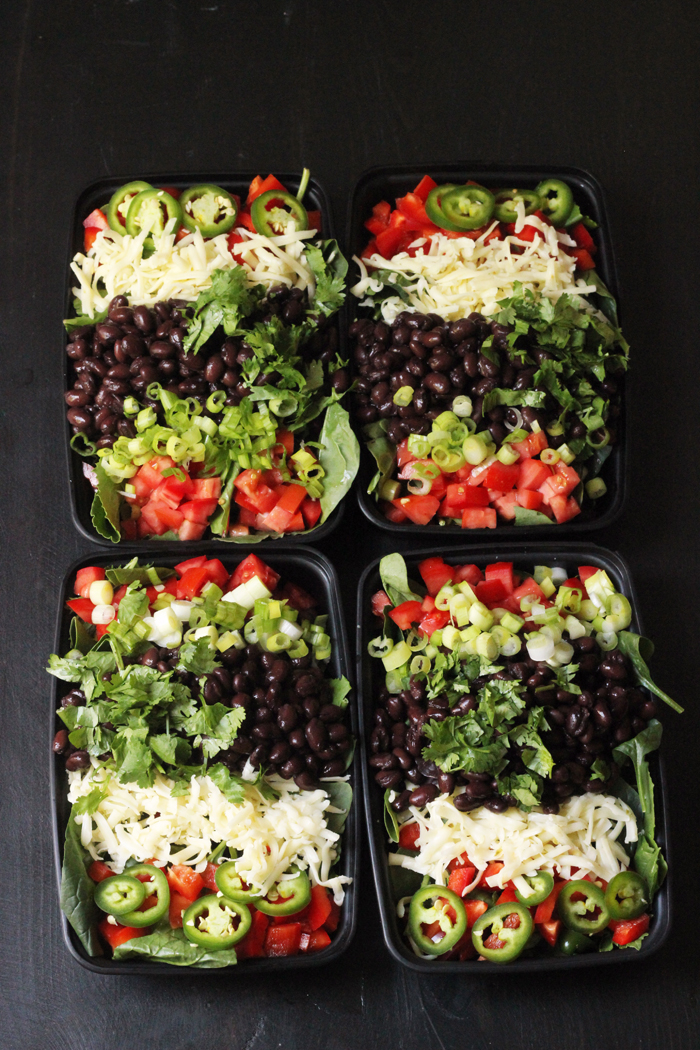 Meal prep is like a dream come true. I have convenience without the high price or questionable ingredients list. Assembling dinner is so much easier. We eat more healthfully. And we shake the crazy that comes at 4 pm.
When I block out a couple hours at the beginning of the week, I'm making life so much easier on myself!
I've even developed my Month of Meals meal plans around the concept. Each includes a list of things to prep at the beginning of the week to make the meals super duper simple to prepare. Like having a subscription to those fancy pants services that bring you a recipe and a box of chopped ingredients — only a whole lot cheaper!
I'm sold on meal prep, and you should be, too. I put together a checklist to make your weekly meal prep much easier. You can laminate it and reuse it each week, using a sharpie or a wet-erase marker.
When you join the Life as Mom community, I'll send you the meal prep checklist as well as my best tips for simplifying meal planning.
Meal prep is, by far, a major sanity saver in my week. Grocery shopping and meal planning are essential. Putting together a meal prep list and following it is the next natural step. You will be so glad you did it. I promise.
What do YOU do for meal prep each week?