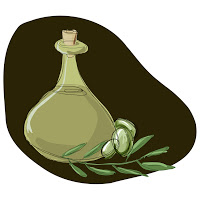 Since I will be cooking up a storm this week, we're going to have lots of choices on our plate, literally. So, here's my dinner plan. We'll see if I actually follow it.
* simple pasta with fresh tomatoes and basil and salad
* Pizza with friends, bringing salad and dessert
* Pasta with meat and tomato sauce, salad, garlic bread
* Chicken packets, green salad, fruit
* Taco soup, salad, corn bread
* Curried chicken casserole, white rice, salad, biscuits
* Hamburgers, fries, veggies, and dip
Be sure to check back this week for OAMC updates. I'll be twittering all about it if you're interested.
For more meal planning ideas and real life menu plans, visit I'm an Organizing Junkie every Monday.