Teacher gifts don't need to be expensive or complicated. Today Life as MOM contributor, Jessie Leigh, shares three meaningful teacher gifts you can make with your kids.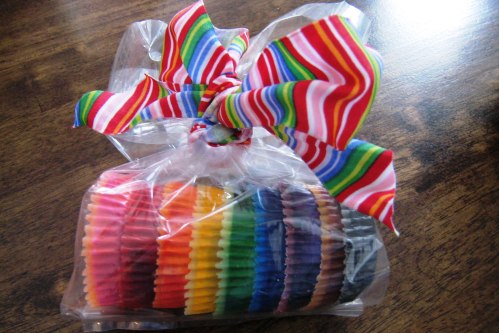 It's that time of year.
The turkey has been devoured, the leftovers packaged up, and our minds have turned toward Christmas. Ready or not, it will be here in a matter of weeks!
Along with all the beauty of the season, we often face overwhelming pressure as we set out to plan the "perfect" gifts for everyone on our lists. With each passing year, it feels like that list gets longer for our family. Not only have we been blessed to add in-laws and nieces and nephews to the mix, we've also added teachers, bus drivers, and therapists. The result? A whole lot of wonderful people in our lives and also a large group of individuals we'd like to recognize at the holidays.
There are oodles of good and appropriate gift giving options when it comes to these special people. Some popular ones? Gift cards, even for small denominations, are always welcome. Many times, several or all of the parents in a classroom will chip in together so that a larger gift is possible. The possibilities are endless. For our family, we stick to a strict budget and I like to involve my children as much as possible.
Here are three fun ways to give a meaningful gift that won't break the bank and will allow for little helpers.
1. Make a homemade treat.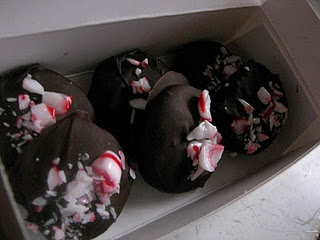 Last year, my two older children and I made some delicious homemade peppermint patties to give as gifts. Naturally gluten-free, nut-free, egg-free, and even dairy-free (depending on the brand of chocolate chips), they're a pretty good bet for a relatively "safe" food gift. And they're tasty and festive!
There is NO cooking involved in this process (unless you count melting some chocolate), so they're safe for the kids from start to finish. Another year, we did various flavors of homemade granola. There are plenty of good options– just keep it simple enough that you won't get overwhelmed with little hands in the mix.
2. Make a "School Supply Care Package."
While I dearly love to give people personal, pampering sorts of gifts, I'm also aware that sometimes the practical can be even more appreciated. Too many of our teachers, whether they broadcast it or not, are shelling out their own hard-earned dollars to supplement the supplies in their classrooms.
Kids love to be put on detective duty! Ask them what they go through all the time in their classrooms. See if they can find out her favorite kind of pen. These are things that will truly be used, rather than gather dust in some corner.
A few years back, my kids and made some of these muffin tin crayons for the preschool teacher. They ended up being perfect for a child who couldn't yet manage to grip the typical chubby crayons. They were very appreciated and very used.

3. Just say thanks.
Finally, I want to tell you about the only gift I've ever given a teacher that has resulted in a tear-filled phone call brimming with joyful gratitude. Last year, my son's kindergarten teacher sent home a lovely, humble letter requesting that we not send in gifts. What she would love most, she insisted, was a simple drawing done by our child.
He was happy to make a picture for her! Along with it, I wrote her a note. It wasn't a terribly long note, but, in it, I told her how nervous we had been to have our son moving into kindergarten and how we fretted about whether he'd be assigned a "good fit." I thanked her, sincerely, for being the perfect person to alleviate all those fears, for making his transition to kindergarten a joyful success.
It was, obviously, about as frugal as it gets. What it required from me was some thought and a little time. But that envelope– with my child's careful drawing and my heartfelt note– were, I believe, as treasured as any other gift I'd given.
Creating a gift the fits your budget and personality while letting your kids feel like they have a role doesn't have to be a complicated affair! But it always helps to do just a bit of planning and start a little early. A rushed mom has a tougher time being a "Yes Mom."
12 Days of Christmas
This week we're sharing quick and easy ideas for family fun while some friends are sharing tips in different areas.
What do YOU do?
Do you have a go-to Christmas gift for the teachers, bus drivers, and therapists in your life? Do you prefer to do it all yourself or involve your children?

— JessieLeigh is the mother of a former 24-week micropreemie and two full-term blessings as well. She is a determined advocate for the tiniest of babies, including the unborn, and a firm believer in faith and miracles. She shares about raising such a precious, tiny baby over at Parenting the Tiniest of Miracles.