Medicine Cabinet Spring Cleaning
As an Amazon Associate I earn from qualifying purchases. For more details, please see our disclosure policy.
The arrival of spring means that germs start to wake up after their long winter's nap. Cut them off at the pass with a thorough spring cleaning and restocking of the medicine cabinet.
This post is sponsored by Pfizer Consumer Healthcare. All opinions are my own.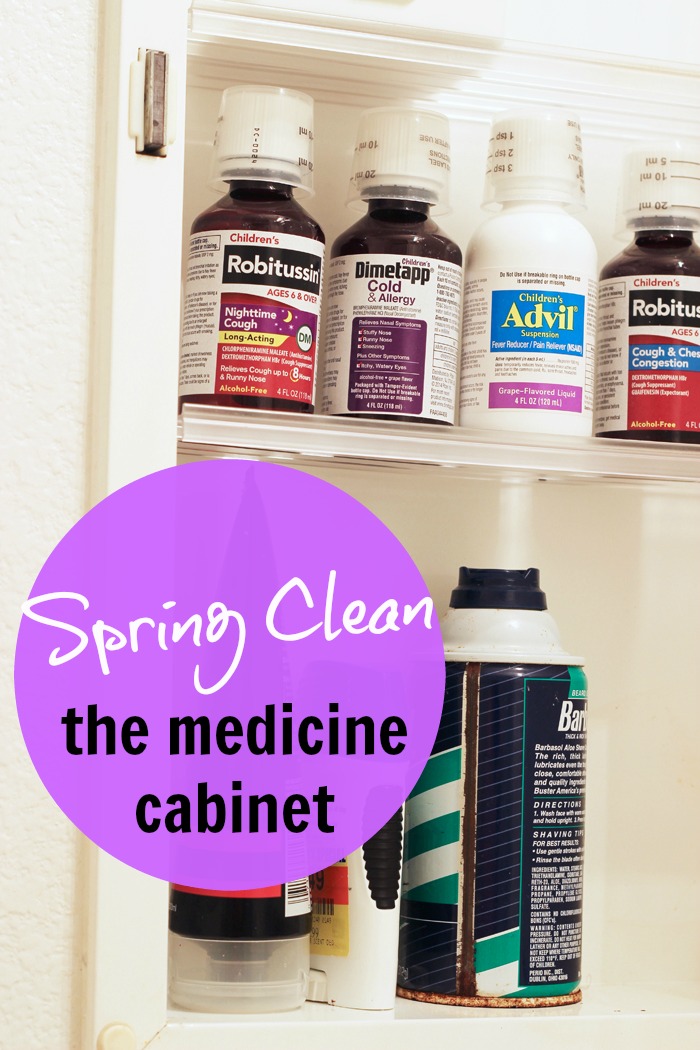 While I live in a pretty temperate climate, I still experience some of the "seasons" that the rest of you do. For instance, December and January I wear sweaters and turn on the furnace just like the rest of the world.
And it's an extremely chilly 45 degrees. Let me tell you.
However, although I'm a lightweight when it comes to winter, I love spring as much as anybody. And I'm so thankful that here in Southern California we get to enjoy a lot more spring, summer, and fall than in other places.
In fact, we've already gotten glimpses of summer with brief patches of 80-degree weather and busting out the flip-flops. It all reminds me of HOW FUN it is to refresh for spring.
When the weather warms and we can open the windows all day and night, I love to get the house shipshape, stock the pantry with fun foods to pack for outings, and get outside in the fresh air.
Unfortunately, along with the change in season, a few germs start to come out of hibernation, as well. We've had more than our fair share of that this past month or so. I'm reminded again how important it is to be prepared for when sick gets real.
Don't let the "ew" moments catch you off guard. Do a little spring cleaning of your home and medicine cabinet, so that you can enjoy all the goodness of the new season and not be sidelined by illness!
Spring Clean the Medicine Cabinet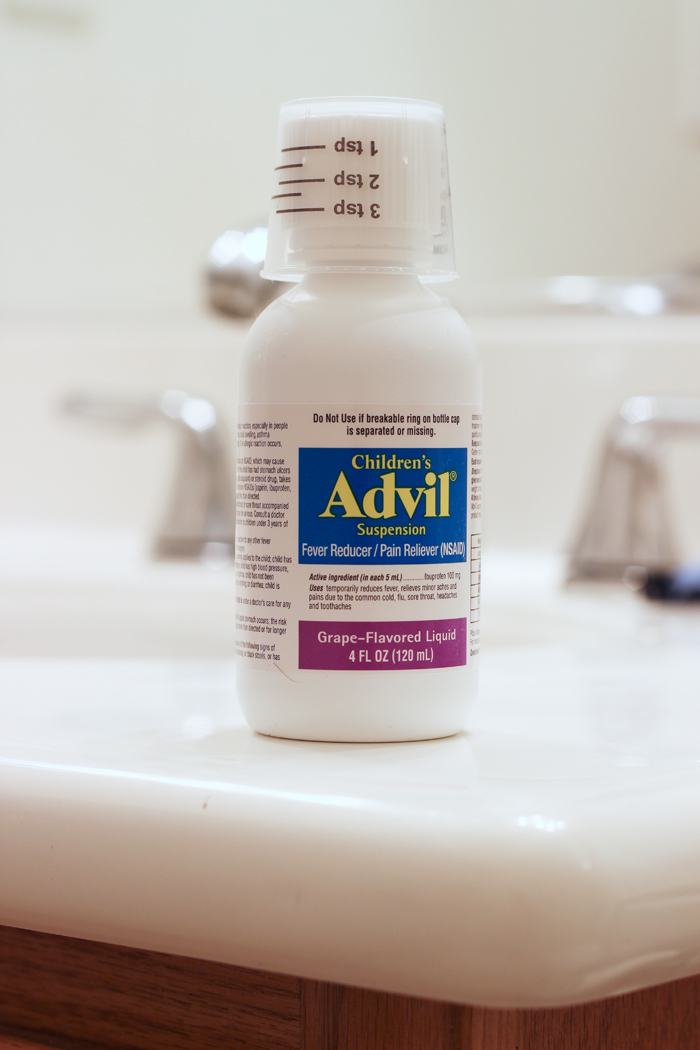 Consider this your checklist for spring cleaning your medicine cabinet:
1. Dispose of all outdated medicines, toiletries, and health products.
Some folks choose to ignore expiration dates, but I want to be able to rely on the meds that I give my kids. I want to know that a treatment is going to work when I need it to.
Be sure to clean out anything expired, outdated, leaking, or otherwise not up to par.
2. Stock the products you love.
Stick to your favorites when it comes to stocking the medicine cabinet. If you tried a product that you didn't love, dispose of it.
Keep your medicine cabinet uncluttered and streamlined so that it's easy for you to find what you need when you need it.
3. Create medi-stations in several places.
I have several "stations" where I store medications for our family: in a kitchen cabinet, in a closet near the downstairs bathroom, and in my bedroom medicine cabinet. By stocking several stations I know that I'll have easy access to meds when I or someone in my family needs it.
For instance, I don't want to drag my weary body downstairs in the middle of the night when a child needs something. I'd rather have easy access in my own room.
I've got my medi-stations stocked with the basics:
Children's Advil® Grape Suspension— Reduces a child's fever fast, while also relieving aches and pains.
Children's Robitussin® DM Day/Night Pack (Children's Robitussin® Cough & Chest Congestion and Children's Robitussin® Nighttime Cough) — Controls and relieves frequent coughs or coughing in children.
Dimetapp® Cold & Allergy — relieves stuffy and runny noses, while providing relief for itchy and watery eyes
4. Guard against accidental poisoning.
Accidental poisoning can be prevented. Don't let it happen at your house! Wherever you stock your medicines, be sure that young children cannot access your medications and that older children understand that only the parents are to administer medicines.
Additionally:
Do not call medicine "candy".
Do not remove medications from their original, child-safe packaging.
When disposing of old and expired meds, make sure children and pets don't have access to the trash can.
Always turn on the light and reread the dosing instructions to be sure you're giving the correct dosage.
Keep all medicines out of the reach of children.
Spring promises to be a delight but, it can sometimes bring illness along with it. Let's be prepared so that when sick gets real, it's just a blip on the radar screen, and not a blight on the whole season.
What do YOU stock in your medicine cabinet?
Disclosure: This post has been sponsored by Pfizer Consumer Healthcare. I've been compensated for my time spent writing as well as received complimentary product. All opinions are mine.