The High Five of the Century
As an Amazon Associate I earn from qualifying purchases. For more details, please see our disclosure policy.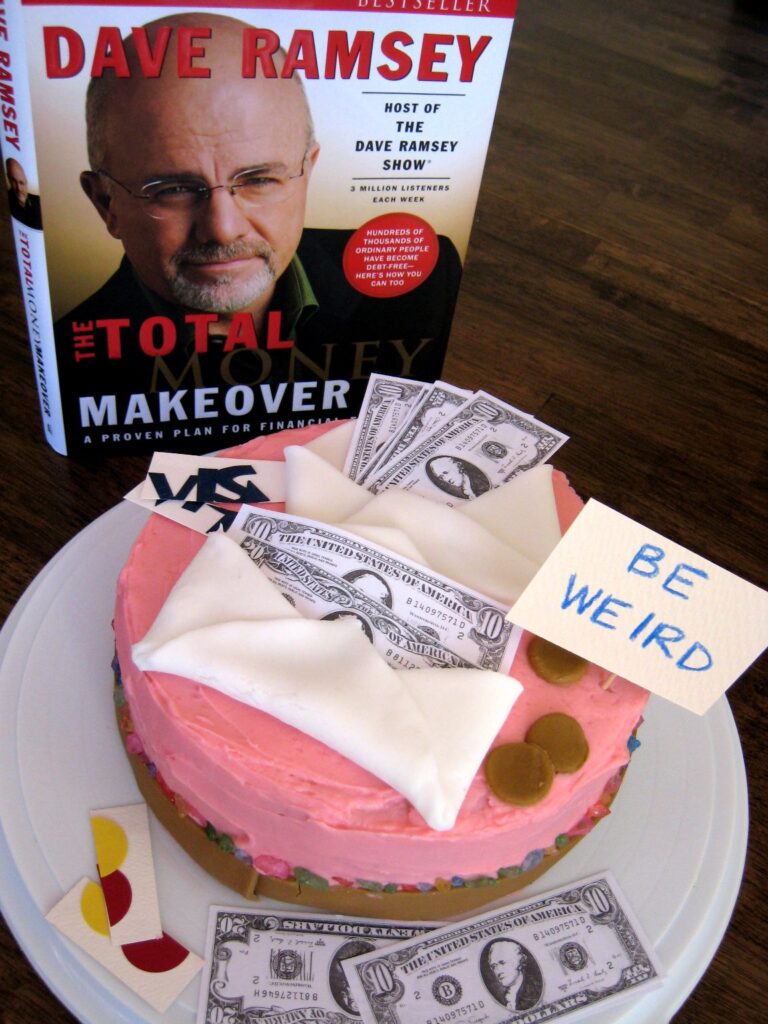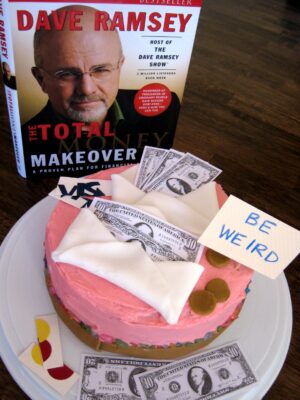 Remember this cake? Truly, I am not obsessed with Dave Ramsey.
But, well, the first six weeks of this year really seem to have been Dave Ramsey-inspired. Not only did I reread The Total Money Makeover and get the chance to make a Dave Ramsey birthday cake, but earlier this month when I was in Nashville, I had the opportunity to visit Dave Ramsey headquarters, or Financial Peace Plaza, as it is also known. Money Saving Mom and Money Saving Mister arranged a tour for a group of us Blissdom bloggers.
Since I was once a Girl Scout, I believe in being prepared. So I printed a photograph of the famous birthday cake so that I could hand it to the staff at Dave's offices. And if he happened to be walking through the hallway, well, maybe I could hand it to The Man Himself. I also wrote a letter of our GOOD (Get Out Of Debt) story, just so's I could make it official: we're debt-free!
As Providence would have it, The Man Himself did greet our group. The Happy Housewife had the opportunity to interview him for Savvy Blogging. And when she was done, I inched my way up. Obviously, a birthday cake with your name on it is an ice-breaker. But, when I tried to tell him our GOOD story, well, I cried.
Yes, yes, I did.
I don't think I got even a complete sentence out. Instead, I blubbered like a fool. Yet, gentleman that he is, he asked me questions like, "Really? How much did you pay off?" And he gave me a high five.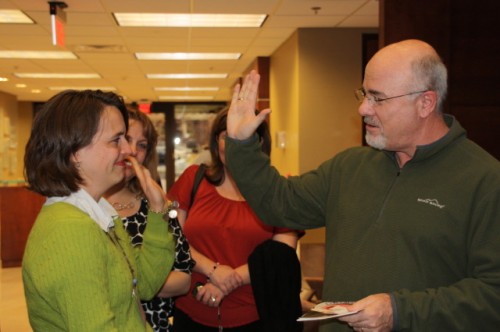 Yes, yes he did.
Note to self: Next time you meet a super hero, keep your composure! (And stand up straight!)
Everything we saw and all those we met were super accomodating, from Mrs. Martha who plied us with complimentary cappucinos and Debt-Free Snowball Cupcakes to Katie who handles many aspects of social media. They were all a delight!
I came away with a sense that these people are for real. Dave's employees practice the same money principles that he teaches. He is generous and fun and wise with his money. His employees admire and respect him. And the legacy he wants to leave behind? Millionaire employees. That's my kind of boss.
There are not many people who I would consider it "an honor to meet" — at least not in a celebrity sort of way. I'm not a groupie in that sense. But, Dave definitely carries "celebrity status" in my book.
It was, indeed, the high five of the century.