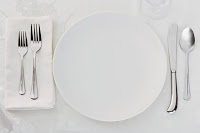 We have been holding this moving idea very loosely for the last few months since FishPapa applied for the job. The employer wasn't moving very fast, and we figured it was a long shot anyway. Why did I want to pack all summer and not get the job?
But, now we're on the fast track. FishPapa and G'pa Jack (my dad) have been painting up a storm for the last few days so things are getting spruced for the perfect buyers to come our way. (Thanks for praying that both our houses sell FAST!)
And while we will still be "doing school," I am also trying to sort out junk and pack up what's worth keeping. During our last move, we overestimated the size of the truck and ended up having to ditch important things (like kitchen chairs) at the last minute. I'm not hauling junk. So, I have to be ruthless!
Oh! And I am going to have a baby anyday….
All this is to say, cooking is the last thing on my mind. We are going to draw from our OAMC meals this week and cookout or let the grandparents pay for take out. My mom arrived in the wee hours last night, so reinforcements have arrived in full force. My sister Jamie arrives Friday.
So, in between the school books, boxes, and Braxton-Hicks, here's my week:
Sunday – cinnamon rolls
turkey sandwiches, PB&J, fruit, and pasta salad
hamburgers, french fries, salad
Monday – oatmeal
tuna sandwiches, fruit
Date night for me and FP, G'pa's treat for fast food
Tuesday – eggs, bacon and toast
BLTs, fruit
Curried Chicken Casserole (OAMC), rice, salad
Wednesday – cereal and fruit
snacky lunch: cheese, crackers, hard boiled eggs, fruit, and veggies
Meat Lasagna (OAMC), green salad, corn bread
Thursday – blueberry coffeecake, fruit
lunch out on Nanna's dime
grilled chicken breast, rice, salad
Friday – waffles, fruit
lunch out with Nanna and Auntie Jamie
pasta, green salad, garlic bread
Saturday – girls morning out/ FP makes pancakes for the FishKids
sandwiches
Taco Bake (OAMC), green salad
For hot tips on menu planning and real life meal plans, visit I'm an Organizing Junkie every Monday.