There's a new explorer in town and he's on the quest for the Crystal Mickey. Congrats to the winner: llaw406@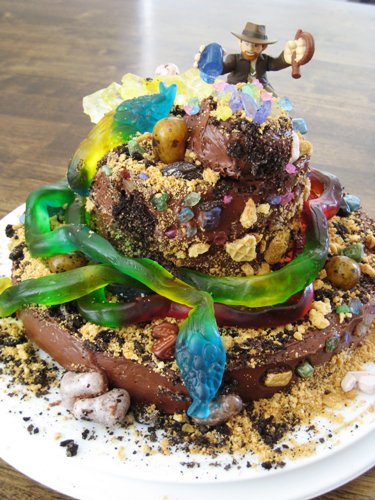 This week Mickey Mouse Clubhouse released their latest DVD: Quest for the Crystal Mickey. While my boys are mostly too old for the target age, I jumped at the chance to review it — especially since the FishBoys were all such big Indiana Jones fans back in the day.
Seeing as a few of them were completely freaked out by the Indy movies, we've kept our girls from watching them. This Disney Jr. rendition is a much tamer way to experience a similar storyline.
Along with a review copy, the studio sent along a Crystal Mickey Adventure Kit, including:
Straw Safari Hat
Adventure Drawstring Backpack
Mini Adventure Journal
Pirate Treasure Maps
The girls had a chance to play adventurers with the props, and we had a great time watching the movie together.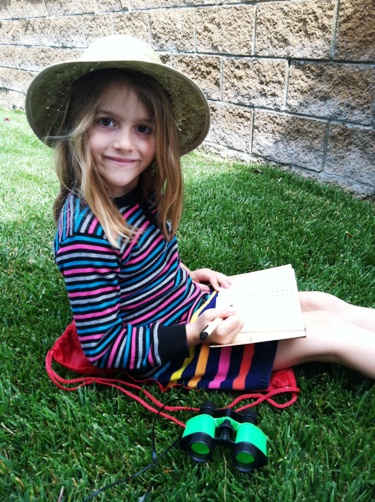 My big girl loved the journal, hat, and binoculars. So cute! They also enjoyed some of the coloring pages that the studio has released for free. There are fun craft ideas, like an origami crystal mickey folding project, as well.
I enjoy having a few fun movies for my little people. And I love it even more when they can take elements of the story with them and run with it.
This weekend one Life as MOM reader will win a Crystal Mickey Adventure Kit, including a copy of the DVD.
To Enter:
Simply complete the information on this form. Please know that the information is only being gathered for the purposes of mailing you your prize in the event that you are chosen as the winner. This information will not be sold, traded, or given away.
This promotion is open until Sunday, May 26, 2013, at 8 pm PST and is limited to US residents, 18 years or older. Friends and family of Jessica Fisher and Life as MOM are ineligible for entry. Please enter only once. The winner(s) will be chosen randomly. The prize for this promotion is provided by and shipped by Disney Studios and/or its representatives. This post will be updated with the beginning of the winner's email address.
Disclosure: This post does include Amazon affiliate links. If you make a purchase through those links, I am paid a small amount in way of advertising fees.