You don't need to devote a day or even a whole hour to freezer cooking. Grab just a few minutes for bulk cooking while you're making another meal. The dividends are huge!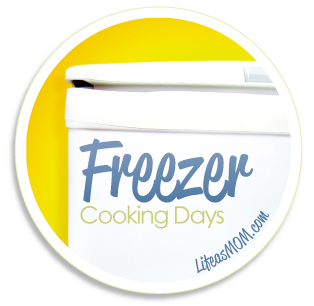 This month I'm making concentrated efforts to eat up what's in our freezer. If you don't know about my "pantry challenge", head here for the details and a list of goals I've set for myself.
So, if I'm going to empty the freezers, how can I do any freezer cooking? Seems counter-intuitive, doesn't it?
I've found that working in mini, mini freezer cooking sessions throughout my week has been tremendously helpful in "eating down the pantry" as well as helping me with my goals of feeding my family home cooked meals.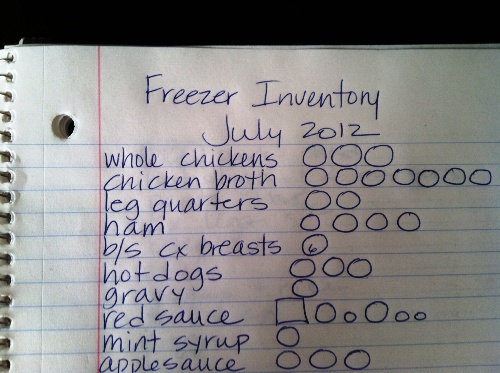 Mini, mini freezer cooking sessions
This week, I planned a little bit of freezer cooking into every day. On Sunday, we had cornbread with dinner, so while I was mixing that up, I also made three more baking mixes of cornbread for later in the month. I added those to the freezer stash.
Monday I made chili. I cooked extra pinto beans to freeze for other meals as well as froze the leftover chili for lunches and burritos.
On Wednesday when I made pancakes, I made four batches of pancake mix for later in the month. I'll do the same this weekend when I make waffles.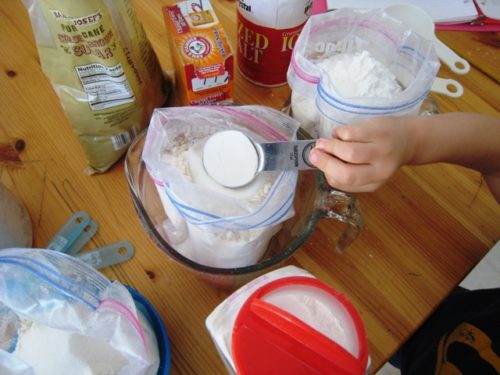 These mini, mini freezer cooking sessions took virtually no time at all!
Freezer cooking really can be folded into the daily fabric of your life. Those little minutes spent prepping a meal ahead of time can save you big minutes later.
Make little minutes work for you!
You can easily do this by
doubling tonight's dinner and freezing one batch.
making a ginormous batch of red sauce and divvying it up into meal-size containers.
grate a huge block of cheese and divide it into meal sized portions.
mix up baking mixes while you already have your baking supplies out.
don't make just one of something, make five.
You do not have to spend a day or even a full hour on freezer cooking. You can work it into your daily meal prep and quickly build a stash of ready-made, convenient, homecooked meals.
Share your recent freezer cooking adventure with us!