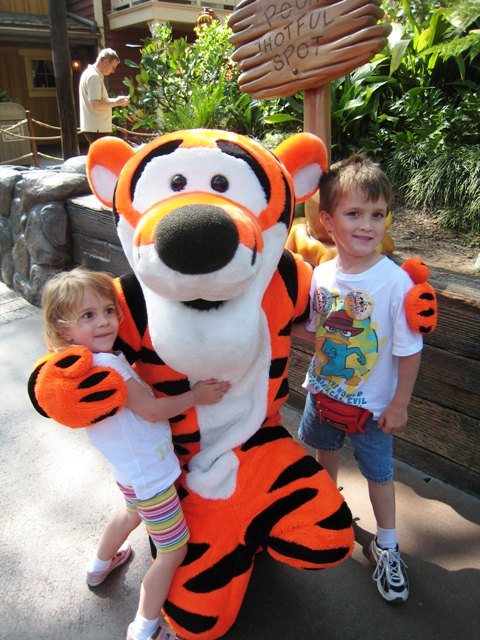 Since we had delved more fully into the world of Disney with our trips to Disneyland last year, the FishChicks are getting more acquainted with the wide range of Disney characters. Until recently, their acquaintance was limited to the princesses and the characters of Toy Story or the 100 Acre Wood.
Recently, we received a copy of Minnie's Masquerade DVD which came with a Mickey Mote. They were ecstatic.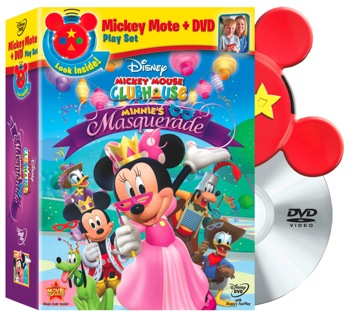 My girls were all over the Mickey Mote — to the point of drawing blood — the instant it was out of the box. It is a Mickey Mouse shaped game controller. And since they watch their brothers play video games, they were enraptured by the idea of having a remote of their own.
A little too much, as we had to referee the aforementioned Battle of the 'Mote.
The video itself is a sweet cartoon DVD from Playhouse Disney. The girls — and some of the boys, too — have watched it over and over again. The Mickey Mote can be used to answer questions that involve shapes, colors, matching, and other preschooler activities. You can see it demonstrated in the clip below.
The Mickey Mote took some time to synch to the television. It has a tutorial that claims your children will think you're a technical genius when it's through. FishPapa said it was not difficult, but it took awhile, regardless. So, be advised.
You can print a $5 coupon for the DVD if you're wanting to give it as a Valentine's gift.
This weekend one LifeasMOM reader will win a copy of Minnie's Masquerade DVD with Mickey Mote.

Simply leave a comment telling us the name of your favorite Disney character.
Comments will be accepted until 8 pm, PST on Sunday, February 13. Winner will notified via email and has 48 hours to respond in order to claim the prize.

THIS GIVEAWAY IS NOW CLOSED. Congrats to ksukendell@
Disclosure: I received a copy of this DVD for review purposes.
This week is all about Loving Life. Check out the wealth of ideas for making the most of every minute.