From time to time, a public school schedule just doesn't work with family travel. Check out these prep tips for missing school for family trips.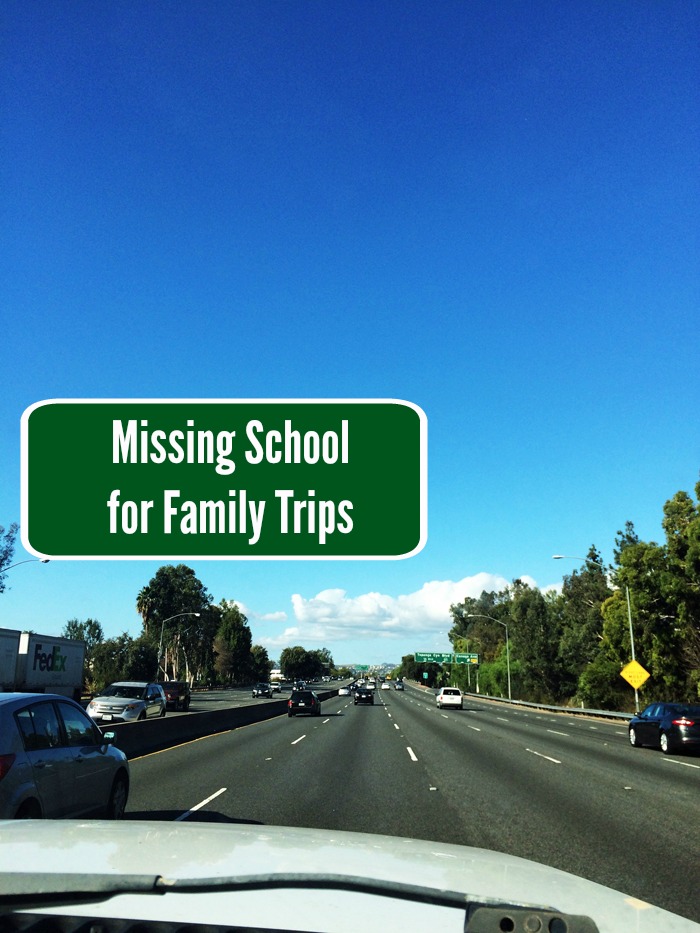 This post is written by Life as MOM contributor, JessieLeigh:
Whether it's for a holiday getaway or any other vacation or trip, many families will find themselves pulling their children from school for a span of time in order to travel. For some, this might just be a day or two to extend a weekend. For others, it could be a week or more to accommodate a longer trip.
Missing school for family trips is not a bad thing, there are plenty of great reasons to do so. Just know the right way to go about it for your school. Here are some things to consider before you pack your bags.
Missing School for Family Trips
Consider the can't-miss obligations.
While almost everything that happens at school can be made up or covered at home, there may be certain tests or special events that aren't so easy to replicate. If at all possible, keep these in mind when scheduling family vacations. Consider things like advanced placement examinations, regional auditions, or major games/meets. For older children, in particular, these events can have lasting impact on placement and financial aid in college. Missing an algebra quiz? Probably not a big deal. Missing the A.P. Calculus test? Decidedly more significant.
Give teachers plenty of notice.
I have found that most teachers are supportive and encouraging of family travel and exploration, particularly if provided plenty of notice. If your trip is not last-minute or an emergency, let the teachers know at least a couple weeks ahead of time that your child will be missing school for a family trip. Not only will this give them the opportunity to alert you of any significant material that might be missed, but it also allows them enough time to provide a list of assignments that should be completed.
Some teachers may even assign a special homework project, such as a travel journal, to keep the child's mind working, while also recognizing the unique situation of being on the road. Perhaps your child can research the place you'll be visiting or explore new cuisine or landscape. The options are truly endless for ways to incorporate travel into studies and you might be surprised how creative and inspiring some teachers' ideas can be!
Keep in mind that teachers want the same thing you do– for your child to be successful– and staying in open communication is one of the best ways to work together toward this goal.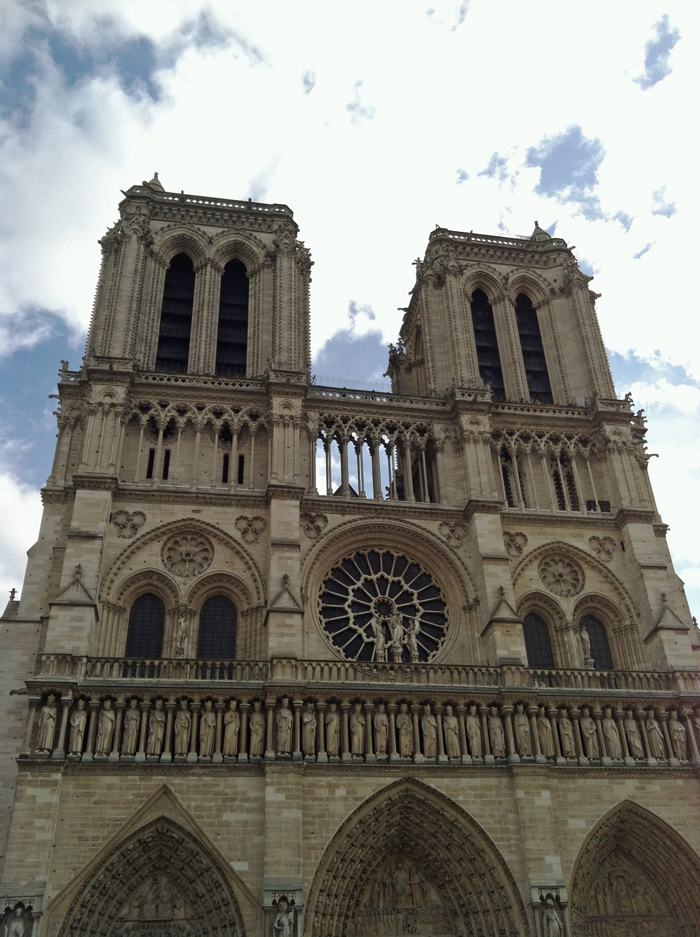 Familiarize yourself with attendance policies.
Every school has an attendance policy, likely outlined in a school handbook or available online. Find out what your school's is. Is there a limit to the number of days a child can miss? Are some absences considered "unexcused"? What type of note or documentation is required?
Don't be surprised or alarmed if your school considers family vacations "unexcused" and places a restriction on the number of days permitted. Contact your principal or administrator and let her know about your plans. In most cases, the school simply needs to know about your plans so they are aware it isn't an ongoing truancy problem that could be detrimental to education. Assuring them that you've notified the teacher(s) and are on top of assignments should be adequate. It's best to do this before your trip, however, to prevent any phone calls or notices upon your return home.
Set expectations for your child.
Make sure your child knows what you expect from him while you are away. If he'll still be required to read a half hour a day, be sure he is aware of this and has adequate and appropriate reading materials. Take a moment to make a list with him of any school materials he should be sure to pack, so he's not left ill-prepared. Consider including a journal or spiral notebook for him to jot notes and inspiration in.
Reassure your child that he can still have a great time on the trip, even with some homework expectations still in place. Remind him that staying on top of reading and assignments throughout the vacation will help eliminate last minute panic and overwhelm associated with trying to get everything done at the last minute.
Check and double-check.
Finally, before you set off on your family vacation, make sure all your i's are dotted and t's are crossed. Send a final email to the teacher, reminding her that your child will be out of school for a set range of dates. Send a note in to the main office, indicating what days your child will be missing, with your signature and contact info. Remind your child to bring home any materials she will need in order to complete assigned work. Double-check that your child has, indeed, packed the items you listed together to ensure you won't be stuck trying to find a Walmart in between visiting Disney World!
Travelling with family can be a joyful and educational part of childhood. Having children enrolled in public school doesn't mean you can never travel outside of scheduled breaks. Keeping open communication and taking the steps to be prepared will allow you to take trip with minimal impact on your child's learning. Then you can focus on what's most important– spending time and having fun with your family.

– A mother of three, including a 24 week preemie, JessieLeigh is a determined advocate for even the tiniest of babies. She can be found celebrating life's (sometimes unexpected) miracles and blessings at Parenting Miracles.
You can read all of Jessie Leigh's posts for Life as MOM here.
What do you do to make missing school for family trips go more smoothly?