Modifications Permissible
As an Amazon Associate I earn from qualifying purchases. For more details, please see our disclosure policy.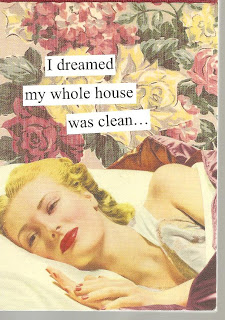 From The Mommy Manual:
Keep in mind that modifying your standards is not always a sign of laziness but sometimes of intelligent decision making. When we lower our standards because circumstances defeat us or we feel weak, we don't feel good about the result. But when we evaluate the demands on our time, our children's capabilities, and our family's priorities, a decision to temporarily modify our standards in some area may actually be the most responsible path.
I've been reflecting on the fact that some things need to be adjusted in my mind set. I seem to place the bar really high for myself: I want an immaculate home, a perfectly-run school, great nutritious meals, happy children, a great physique, and on and on and on. Usually, I don't reach the bar and I feel miserable as a result.
This quote (and the examples that accompanied it) really freed me up. I feel like I can reset my mind and set goals that are achievable and helpful to my family. Stay tuned….
Think about how you can modify your standards to fit your real life today. What worked when you were single, doesn't work when you are married. A system that runs smoothly with one baby may stumble when you have several children. What worked when they were babies, may not be working now that they're schoolage.
How can you make some modifications for the NOW?