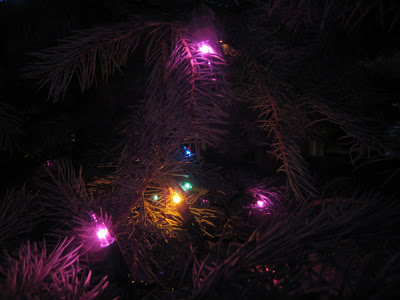 I confess. I felt a little pressure yesterday afternoon. I had spent time online Christmas shopping and then braved the rain to price comparison at my local Walmart. Then hoofed it back home to get my Amazon order in. The FishKids are officially shopped for, as are my parents and siblings. Well, sorta. There are some last minute things that need to get done, and I don't have my stocking stuffers all ready yet. But, I'm cose
I wanted it done. Out of my hair. I wanted my Super Saver Shipping
! I was panicking. Are you?
Take a deep breath. Do this with me now. Breathe in, breathe out. Christmas doesn't have to be stressful. Christmas doesn't have to be commercial. Christmas doesn't have to be about the stuff.
Let's remember this.
At the same time, if you're on a limited budget, you have to give some thought to these things. If you don't, you will spend more than you have or be disappointed that you don't have anything to give. Let's strive to have a balance and find the best deals that we can so that we can stretch that hard earned dollar as far as we can.
Here are some ideas or deals that might inspire you:
Have you found a great deal this week? I'd love to hear about it!